|
IN THE LAB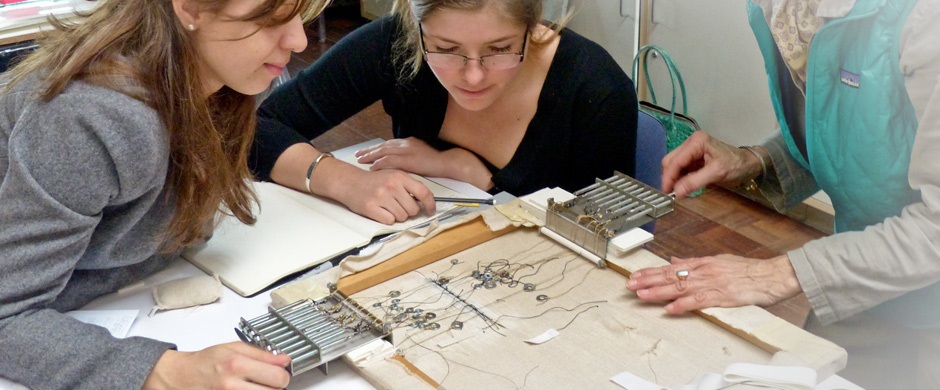 What is Conservation
Conservation is a profession devoted to maintaining the long-term preservation of artistic and cultural artifacts through research and examination, treatment, documentation, and preventive care. It is an interdisciplinary field involving knowledge and skills acquired from a number of different disciplines in the arts and sciences. As a result, conservators often have backgrounds in the studio arts, chemistry, biology or materials technology, art history, archaeology or anthropology. Conservators usually specialize in a particular material or type of object, such as paintings, sculpture, works of art on paper, books and manuscripts, textiles, architecture, archaeological material, or ethnographic objects, or in a field of study, such as preventive care, art transport, installation and storage, or the history of artists' materials and methods. Collaboration with related fields, such as conservation science, computer science and digital imaging, museum curatorship, exhibition design, or archival studies, is increasingly critical to the successful practice of conservation and enriches the profession accordingly.
For more information about conservation, please visit the home pages for the American Institute for Conservation (AIC) or Conservation OnLine (CoOL).
For information about the pressing need for conservation and preservation of our artistic and cultural heritage in the United States, please visit www.heritagehealthindex.org.