|
IN DISCUSSION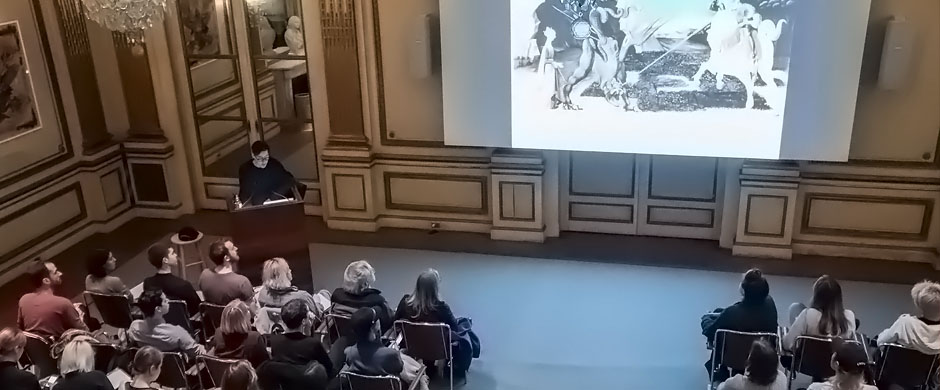 Ehrenkranz Public Programs
The Institute: your destination for the past, present, and future of art.
We look forward to welcoming our community to the Institute's robust public programming schedule. This spring we will be offering in-person events as well as continuing our online access to accommodate participants from around the globe. Please note all in-person guests attending events at the James B. Duke House must be in compliance with NYU's COVID-19 vaccination requirements and be prepared to present proof of compliance. Please review the University's COVID guidelines in advance of your visit. We also encourage you to explore our archive of past lectures.
Connect to the latest thinking about the arts from ancient times to tomorrow's prospects. Become part of the conversation, choose from our extensive range of lecture series, special lectures, panel discussions, workshops, and conferences.
The events calendar is subject to change. Please check this webpage for updates, or sign up for our mailing list.
The Ancient World

Conservation

Modern and Contemporary Art

Annual Lecture Series

Conferences and Workshops

Medieval to Early Modern

World Art