|
IN THE LAB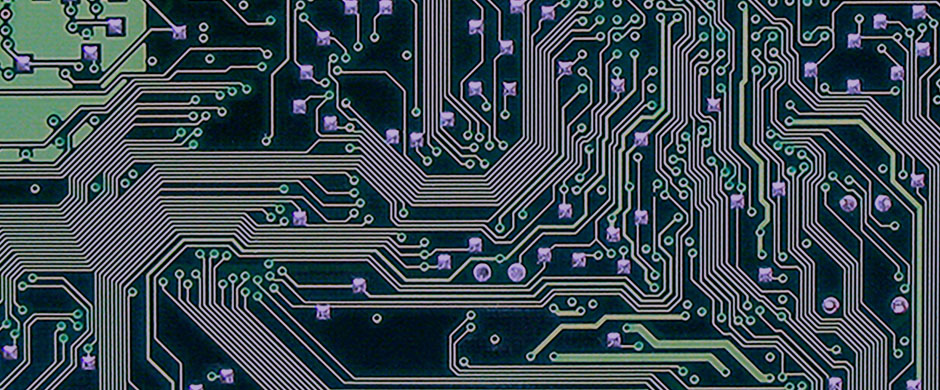 IT'S ABOUT TIME!


Workshops in Time-based Media (TBM) Art Conservation
ART WITH A PLUG - Introduction to Electricity and Electronics
May 6, 13, 20, 21, 27, 2022
Online meetings supplemented with asynchronous content
This course will provide an introduction to electricity and electronics in the context of modern and contemporary art. Topics will include: basic principles of electricity, power supplies, soldering, circuits, circuit schematics, and components such as resistors, capacitors, diodes, transistors, and motors. Also included will be an introduction to programming microcontrollers and the operation of electronic test equipment, such as digital multimeters, oscilloscopes, and sensors.
 
Course content and level of instruction are aimed at emerging or already established conservation professionals who are confronted by electric and electronic components in artworks. This online workshop will consist of hands-on work, lectures, directed discussions of case studies, and conversations with artists. There will be weekly synchronous meetings of all the participants and workshop leaders, as well as asynchronous video content created specifically for attendees.
 
Participants will gain practical knowledge of basic electric, electronics, physics, and programming concepts, as well as an elementary understanding of coding. Attendees will become familiar with the core components of a computer, as well as commonly encountered equipment such as speakers, lights, switches, cameras, motion sensors, motors, and power supplies. The workshop will give participants guidance to safely install artworks and to develop preservation strategies.
Enrollment in ART WITH A PLUG – Introduction to Electricity and Electronics is limited to twenty-two participants. The workshop is tuition-free, thanks to generous support from the Andrew W. Mellon Foundation. Participants are responsible for all other expenses including materials and tools.
The Workshops
The Institute of Fine Arts (IFA) at New York University is an international leader in research and graduate teaching, and committed to global engagement and advancing the fields of art history, archaeology, and the theory and practice of conservation. Founded in 1960 as part of the IFA, the Conservation Center of the Institute of Fine Arts at NYU is the oldest degree-granting graduate program in art conservation in the United States. The Conservation Center offers a four-year, dual MA/MS graduate degree combining training in art conservation with historical, archaeological, curatorial, and scientific studies. The new specialty in Time-based Media Art Conservation was launched in January 2018.
This workshop is conceived in cooperation with the Tandon School of Engineering, NYU, and has been offered annually for the past three years. The instructors are experienced educators, engineers, and artists, working and researching in the intersection of art & technology.
Lead instructor: Scott Fitzgerald, Industry Associate Professor, Co-Director of Integrated Design & Media, Global Network Arts Professor, Tandon School of Engineering, NYU; Scott is an artist and educator whose work examines the interdependence of culture and emerging technology. His installation, video, and experiential work has been exhibited and installed throughout the USA, Europe, Middle East, and China. He regularly runs workshops on using technology in the arts and was the head of documentation for the open source Arduino platform. He is a partner in Lightband Studio.
Co-instructor: Ash Tiwari, designer and a developer, who graduated from IDM in spring 2021. Her broad range of skills consists of game development and level design in Unity 3D, User Interface and web development in React JS, electronic prototyping with Phidgets and Arduino, as well as illustration and marketing design. She is currently a creative developer at Moey, Inc. where she works on experiential installations for cultural institutions and corporate clients.
Guest speaker: Vibeke Jensen, artist and a professor of art at the Bergen School of Architecture. Jensen is currently based on Nautøyna (NO) where she collaborates with Santiago De Waele as DE JENZ. She investigates the poetic power and political potency of art through sensory and provocative interventions in public space, art galleries and museums, while seeking to inspire an opening of possibilities for transformative encounters by occupying cracks and ruptures within the dominant logic of society.
Organizers: Dr. Hannelore Roemich, TBM Program Director and Professor of Conservation Science, and Christine Frohnert, Research Scholar and TBM Program Coordinator, at the Conservation Center, Institute of Fine Arts, New York University.
Conservation Program
Contact the Institute
Building Hours
Contact Information
If you wish to receive information on our upcoming events, please subscribe to our mailing list.