|
IN THE LAB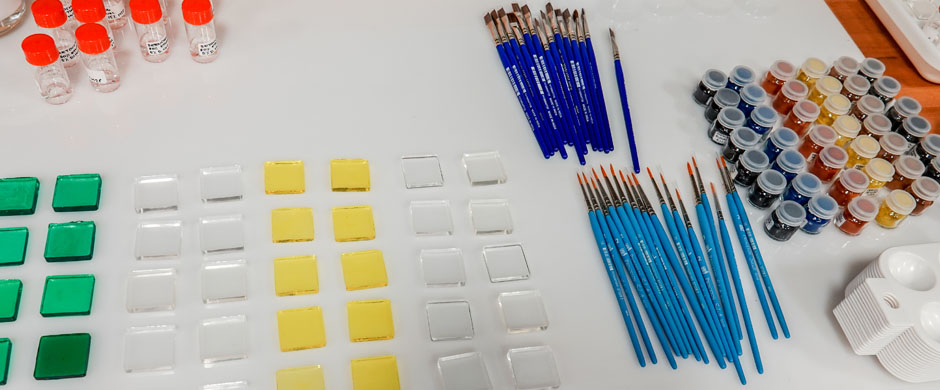 Plastic Conservation
Plastics in functional objects and works of art: identification, degradation, and conservation
October 18, 25, and November 1, 2019
Conservation Center, Institute of Fine Arts, New York University
14 East 78th Street
New York, NY 10075
Description
The Conservation Center of the Institute of Fine Arts, NYU, will host a workshop for conservation students and professionals working with functional objects and works of art incorporating plastics. This three-day workshop will equip participants with the tools to identify the major families of polymers and additives in plastic heritage collections using simple tests and instrumental techniques. Knowledge of the chemistry and formulations of plastics will be the basis for identifying the primary causes of degradation in common types of plastics and to recognize and monitor symptoms of decay. Participants will learn about new generations of plastics including recycled, biodegradable, and bioplastics and about their long-term stability when used in everyday objects and artworks. Current approaches for slowing degradation of plastics using preventive conservation will be reviewed, including the latest research on the effectiveness of adsorbents and cold storage. Participants will be introduced to and testcurrent "best practices" for cleaning and adhering plastics. The workshop will incorporate presentations, case studies, hands-on lab exercises, and group discussions. Participants are expected to attend all three days of the workshop.
Workshop Leader
Yvonne Shashoua is a Senior Researcher at the National Museum of Denmark specializing in the degradation and conservation of plastics and is currently in residence as the Judith Praska Distinguished Visiting Professor in Conservation at the Conservation Center of the Institute of Fine Arts, New York University. After graduating with a BSc in industrial chemistry, Yvonne worked as a coating technologist before joining the British Museum as a conservation scientist. She relocated to the National Museum of Denmark in 1998 to accept the first PhD scholarship to focus on degradation and conservation of plastics in museums and has more than 100 publications in this field including the monograph Conservation of Plastics-Materials Science, Degradation and Preservation, Elsevier, 2008. Since 2014, she has applied her knowledge of degradation of plastics in cultural heritage to the natural environment and sustainable alternatives for petroleum-based plastics.
Organizer
The Institute of Fine Arts (IFA) at New York University is an international leader in research and graduate teaching, and committed to global engagement and advancing the fields of art history, archaeology, and the theory and practice of conservation. Founded in 1960 as part of the IFA, the Conservation Center of the Institute of Fine Arts at NYU is the oldest degree-granting graduate program in art conservation in the United States. The Conservation Center offers a four-year, dual MA/MS graduate degree combining training in art conservation with historical, archaeological, curatorial, and scientific studies. On occasion, the Conservation Center offers professional development workshops in conservation technology and collections care that are open to conservators, artists, art historians, archivists, museum professionals, and science professionals.
Application Procedure
Enrollment in this Workshop is limited to 15 participants for all three days. The registration fee is $480. Participants are responsible for all expenses.
Deadline for receipt of application
September 18, 2019
Notification of selected applicants
September 23, 2019
Apply online [opens in new window]
For more information, please contact TBMConservation.NYU@gmail.com