|
Art History
Conservation
Archaeology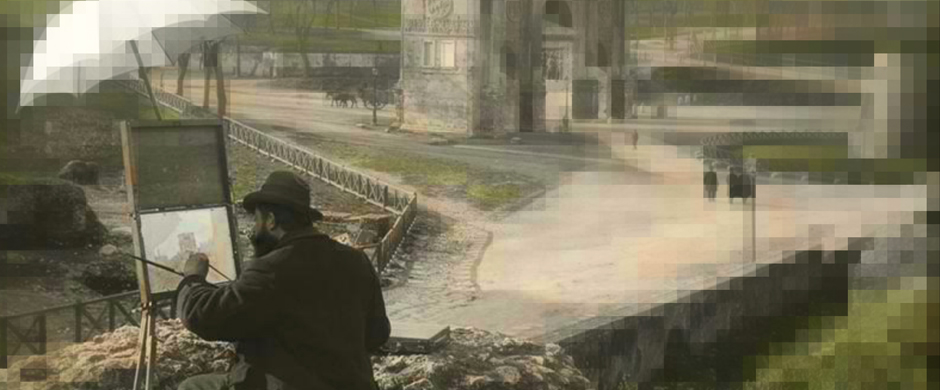 Digital Media | Computer Services
The Digital Media/Computer Services Department offers a full range of imaging and technological support to the Institute's community.  Among our services are scanning on demand for students and faculty; image research assistance and the management of our local image databases; maintenance of shared computer workspaces, including labs in the Duke and Chan houses; assistance with data visualization and copyright issues; collaboration with the wide variety of resources available through NYU's main IT offices; and much more. 
The Digital Media/Computer Services Department has a long history of innovation and development of exciting projects.
---

Our local image database, managed through Artstor, has more than 200,000 records
---

Our video archive has hundreds of publicly accessible videos
---
We are eager to help you with your research!
"My areas of interest span the intersection of art history and librarianship, and I am fascinated with images--how they are made, how they are used, how they represent (or misrepresent) cultural objects.  It has been my privilege to help Institute scholars explore how technology impacts their work, and how they might better integrate technology into research, publication, presentation, and preservation."

Jenni Rodda, Manager

"My interest in art and technology date back to my time as a studio art major at NYU when I began combining digital technology with traditional painting. I enjoy bringing my perspective as an artist and a designer to the challenges that the Institute's community encounter when using technology to further their research."

Jason Varone, Web & Electronic Media Manager
Digital Media | Computer Services
Hours
Digital Media Main Office
Monday -Friday: 9am - 6pm
Photographer's Office
Monday - Thursday: 10:15am - 7:15pm

Computer Labs
Monday - Friday: 9am - 9pm
Weekends: 12pm - 7pm
Contact the Institute
Building Hours
Contact Information
If you wish to receive information on our upcoming events, please subscribe to our mailing list.