|
Art History
Conservation
Archaeology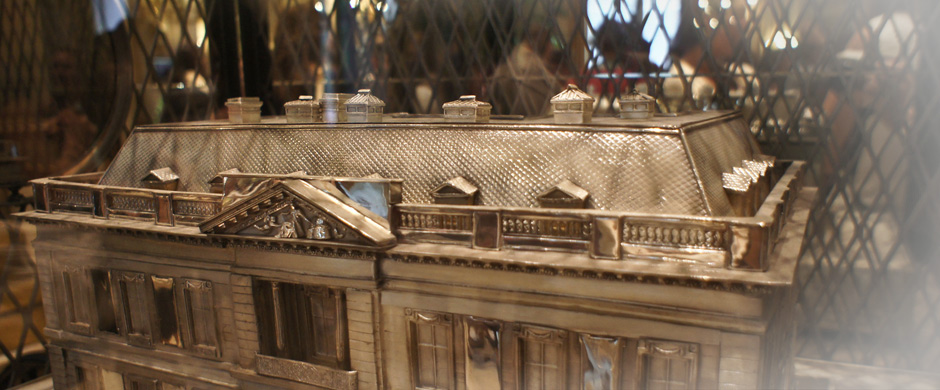 Alumni Donors to the Institute
Philanthropy plays an essential role in fulfilling the Institute's mission to educate future generations of historians, conservators and archaeologists. We gratefully acknowledge the generosity of our alumni donors.
$100,000-$999,999


Anne Ehrenkranz
Nancy Chang Lee
Maddalena Paggi-Mincione
Debra Pincus
Rachel Wilf
Eric M. Zafran
Anonymous



$25,000-$49,999


Mary Braman Buchan
Harriet K. Stratis
Lauren Berkley Saunders

$10,000-$24,999
Suzanne Deal Booth
Lois Severini
Anonymous

$5,000-$9,999
Mary Lee Baranger
Julie E. Herzig
Loretta E. Howard
Michael Kohn Gallery
Claire Svetlik Mann
Larimore Hampton Pivar
Jennifer Russell
Paula J. Volent
Mariët Westermann
Anonymous

$1,000-$4,999
Elisabeth Lauren Barro
Wanda Marie Corn
Margaret Holben Ellis
Shelley Fletcher
Kathryn Moore Heleniak
Suzannah Kellner
Marvin L. Trachtenberg
Jan Lynn Leja
Jay A. Levenson
Robert S. Lubar
Dorothy Robinson Mahon and Terrence S. Mahon
Michele Marincola
Ann Wood Norton
Paul N. Perrot
Anne Rorimer
Lauren Soth
Priscilla Parsons Soucek
Paul Stanwick
Ian B. Wardropper
George Wheeler
Reva June Wolf
Dale Zaklad
Alice M. Zrebiec
Anonymous (3)



$500 - $999


William Nash Ambler
Dita G. Amory
Andria Derstine
Joseph E. Fronek
Kathryn Calley Galitz Penelope Hunter-Stiebel
Michael Jacoff
Lynda Klich
Judith Levinson
Charles T. Little
Cynthia Wolk Nachmani
Jaime L. Neary
Allen Rosenbaum
Marjorie N. Shelley
Edward J. Sullivan
Joan Troccoli
Deborah Lee Trupin
Lynn H. Zelevansky
Karyn Leslie Zieve

$100 -$499


Mark B. Abbe
Lynne D. Ambrosini
Patrick Amsellem
Michael J. Amy
Susan Staples Arms and Richard G. Arms, Jr.
Beryl Barr-Sharrar
Linda Freeman Bauer
Kenneth Bé
Jane Rachel Becker
Daniel M. Belasco
Olga G. Bequillard
Jo Anne G. Bernstein
Jennifer M. Blessing
Rosina Buckland
Elizabeth Buhe
Thomas A. Buser
Karen F. Christian
Judith Colton
Nicola M. Courtright
Stephen Paul Crenshaw
Rachel L. Danzing
Alan Phipps Darr
Peter Daniel De Staebler
Lisa Marie Duffy-Zeballos
Isabelle Duvernois
Martha E. Easton
Carol S. Eliel
Jennifer Eskin
Priscilla Farah
Deborah Feller
Wayne Franits
Eric M. Frank
Leslie M. and Tom L. Freudenheim
Warren Fuermann
Jorge A. Garcia-Tuduri
Jasper Gaunt
Lisa A. Goldberg
Lois R. Granato
Michele M. Greet
Kristine Edmondson Haney
Susan Tagliabue Hapgood
Susan A. Harris
Pamela B. Hatchfield
Sharon R. Herson
Julia P. Herzberg
Shepherd M. Holcombe, Jr.
William E. Hood
Qing Huang
Sarah Averill Humphreville
Matthew Winer Israel
Grace Jan
Lorraine M. Karafel
Anna D. Kartsonis
Charles Katz
Emy Elm Kim
Evelyn Monroe Koehnline
Anne C. Hrychuk Kontokosta
Donna Michele Stein Korn
Dorothy Mary Kosinski
Linda Konheim Kramer
Carol Herselle Krinsky
Marsa Laird
Richard S. Lanier
A. Floyd Lattin
Ruthann R. Lehrer
Dene A. Leopold
Susana T. Leval
William A. Lieber
Roger W. Lipsey
Deborah Lipton
Gail P. Lloyd
Carol C. Mancusi-Ungaro
Susan D. Marcus
Ira S. Mark
Michele Alberto Matteini
Jerry D. Meyer
Marc H. Miller
Denyse L. Montegut
Anne and James Morganstern
Anita Moskowitz
Robert S. Nelson
Won Y. Ng
Charlotte Flint Nichols and Derek A. R. Moore
Christopher A. Noey
Andrea Spaulding Norris
Jo Anne C. Olian
Adela F.L. Oppenheim
Ronald Y. Otsuka
Elizabeth A. Oustinoff
Jessica Lian Pace
Joan H. Pachner
Philip M. Pearlstein
Elizabeth Ariana Pergam
Ruth Perlin
Jennifer Perry
William L. Pressly
Stuart W. Pyhrr
Beatrice C. Rehl
Nancy R. Reinish
Claire de Dobay Rifelj
Linda Jones Roccos
Lisa Anne Rotmil
Amy Incornata Russo
Polly J. Sartori
Stephen K. Scher
Lisa W. Schermerhorn
Peggy Schiffer
Patricia Schulze Hills
Katherine A. Schwab
Sheila Schwartz
Ann Seibert
J. William Shank
Deborah S. Shinn
Janne Sirén
Marsha T. Slotnick
Elizabeth B. Smith
Sharon Dunlap Smith
David M. Sokol
Jack Soultanian, Jr.
Eliza Robinson Spaulding
Barbara E. Pollard Stein
Mary Stofflet
Elizabeth Rosen Stone
Cecil Leopold Striker
James W. Sykes, Jr.
Carol Forman Tabler
William S. Talbot
Marie C. Tanner
Thelma K. Thomas
Isabelle N. Tokumaru
Lindsey Tyne
Anne W. Umland
Gertje Rommeswinkel Utley
Emily Trevor Van Vleck
Patricia Waddy
Stefanie Walker
Katherine E. Welch
Deborah N. Wilde
Rachel Arlene Wonder
Christine Elaine Wraga
Roberta May-Hwa Wue
Kirsten J. Younger
Shelley E. Zuraw
Lynda A. Zycherman


This list includes commitments received from July 1, 2019 to July 1, 2020.