|
Art History
Conservation
Archaeology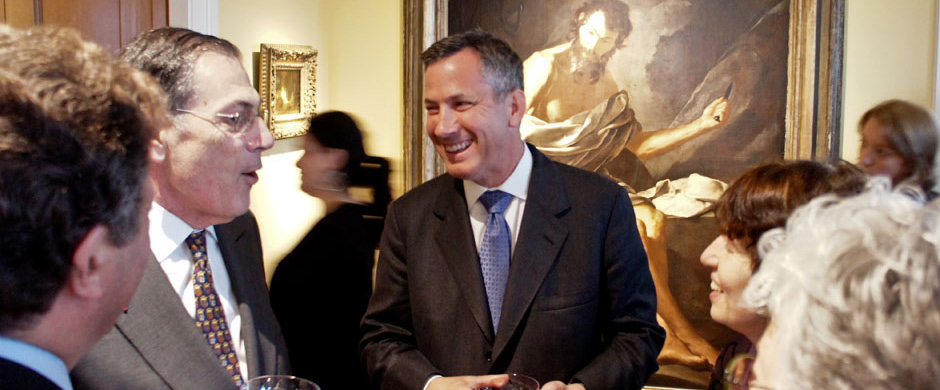 The Connoisseurs Circle
The Institute of Fine Arts is the international leader for graduate study in the fields of art history, archaeology, and conservation. Our lead patron group, the Connoisseurs Circle, provides essential support to our students, allowing them to study, travel and research without incurring excessive debt. In thanks for their generosity, members to the Connoisseurs Circle receive an array of substantial benefits and unparalleled access to the Institute's faculty and other art world leaders in New York City.
The Connoisseurs Circle presents a unique opportunity for those of us who are passionate about art. Perhaps our most popular benefit is the ability to audit courses with the Institute's renowned faculty. Members are able to explore a wide selection of topics from ancient art to contemporary art around the globe, and everything in between. Several exceptional events are planned each year including visits to world-class private art collections, curator and faculty-led tours of anticipated exhibitions, and visits to the studios of leading contemporary artists.
We invite you to visit our historic home, the James B. Duke House. To schedule a visit or to request more information please contact Denali E. Kemper at denali.kemper@nyu.edu or 212-992-5837. She would be delighted to give you a tour and to discuss the Connoisseurs Circle in greater detail. We hope to see you soon.
Marica Vilcek
Chair
Board of Trustees

Stephen R. Beckwith
Chair
Connoisseurs Circle Executive Committee