|
Art History
Conservation
Archaeology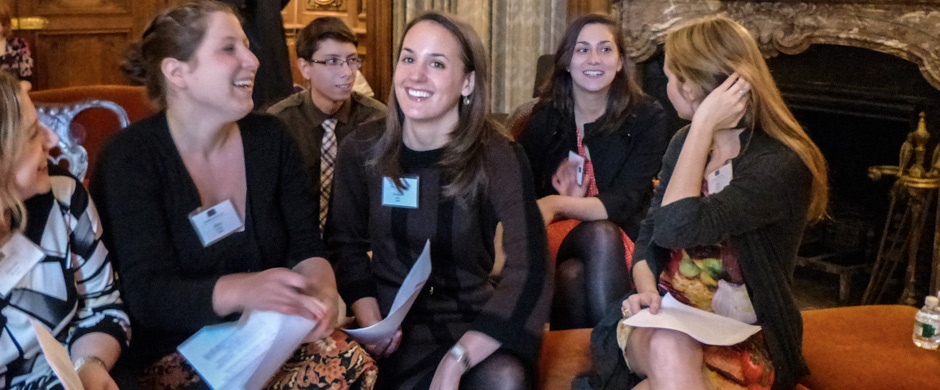 Make a Gift
Thank you for your generous support of the Institute of Fine Arts!

The Institute is pleased to accept gifts made in cash, by check, Visa, MasterCard, Discover or American Express, as well as matching gifts, gifts of securities and planned gifts.
Online
By Mail
To make a gift by mail, make your check payable to New York University-IFA and indicate in the memo how you would like your gift allocated.
Please send your check to:
The Institute of Fine Arts
Development Office 
1 East 78th Street
New York, NY 10075

By Phone
Call 1-212-992-5812 Monday through Friday between 9am and 5pm EST.
Matching Gifts
To maximize the benefit of your contribution to the Institute, we offer this searchable database of employers that offer a matching gift program to employees.
Gifts of Securities
You can make your gift to the Institute by contributing appreciated assets such as stocks, bonds, mutual funds or real estate. Your tax advantages are maximized if you donate appreciated assets that you've owned for more than one year. You obtain an income tax charitable gift deduction for the full current market value of the asset, and you avoid the capital gains tax that you would have paid if you sold the asset outright. For more information, call the Office of Development at 212-992-5869. Also click here for more details.
Planned Gifts
Planned giving is a unique philanthropic tool that allows you to promote the Institute's continued excellence while fulfilling your own financial objectives.
The University's Office of Planned Giving welcomes the opportunity to work with you and your advisors in planning your gift to the Institute. We can provide sample language for your review in establishing your gift, as well as calculations and illustrations of the tax and income benefits you may enjoy. If you have provided for the University in your will or trust, you are eligible for membership to The Society of the Torch. More details are available online.
For more information about planned giving, or to notify NYU of a planned gift that you have already arranged, please contact:
Alan Shapiro, Esq.
Director of Gift Planning
25 West Fourth Street, Fourth Floor
New York, New York 10012
telephone: (212) 998-6960
fax: (212) 995-4020
e-mail: alan.shapiro@nyu.edu