|
IN DISCUSSION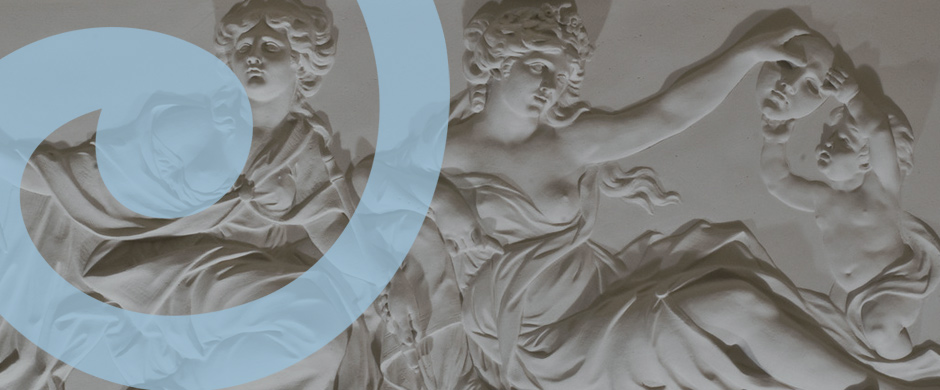 The Great Hall Exhibition Essays
By Juan Gabriel Ramírez Bolívar
The sculptures in the show Graphic Objects: Elaine Lustig Cohen's Sculptural Works in the Great Hall Exhibition present an interplay of colors and textures that communicate between the panels of colors, the objects hung in them, and the sculptures with shapes of boxes. At first glance, it could be thought that the objects mounted on the panels are paintings, but when getting closer to them, one notices they could be read as collages made from multiple pieces of wood. What at the beginning looks like a painting, then becomes a collage with relief. The colors inside the artworks, protrudes from the frames dynamically.
At the same time, the frames are different in each case, giving a more fluid character to the works. These pieces also enter in a color interplay with the panels and the sculptures displayed in front of them. The colors red, purple and ocher appear both in the panels, and in some of the pieces hung on the boards. In addition, they are found as well in the sculptures. These sequences of color generate a sense of uniformity throughout the whole group of objects. In a different way, the sculptures located in front of the panels play with geometric shapes defined by the contrast of colors. The dark colors contrast in their way with the bright ones, giving a sensation of intensity to the whole arrangement.
The dynamic cuts of the line present in these artworks and the movements of color in the sculptures are an invitation to compare the work presented in this exhibition with the design practice that Elaine Lustig Cohen developed throughout her career.
Continue reading student essays