|
Art History
Conservation
Archaeology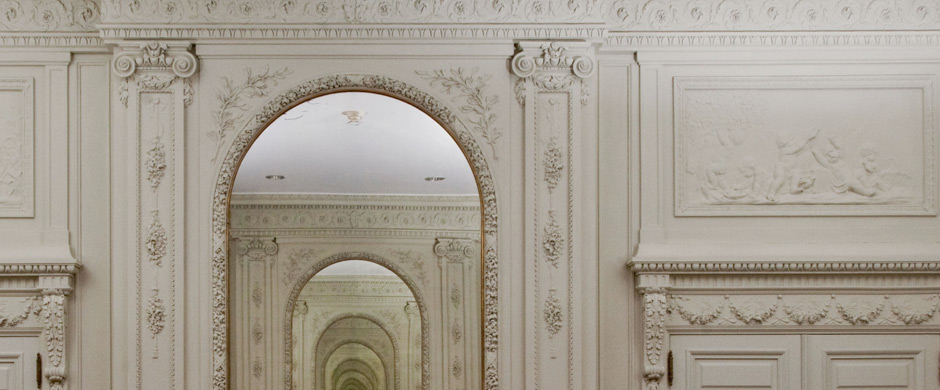 Kirk Varnedoe Visiting Professor
Juan José Lahuerta

Juan José Lahuerta is a professor of History of Art and Architecture at the Barcelona School of Architecture, where he was the Director of the Gaudí Chair. He has been a professor at the Istituto Universitario di Architettura, in Venice, holder of the King Juan Carlos Chair of Spanish Culture and Civilization at New York University, Senior Curator of the Picasso Museum in Barcelona, and Chief Curator of the National Museum of Art of Catalonia.
He has published books on art and architecture, like for example Antoni Gaudí. Architecture, Ideology and Politics (1992); El fenómeno del éxtasis. Dalí ca. 1933 (2004); Le Corbusier. Espagne. Carnets (2001); Le Corbusier e la Spagna (2005); Estudios antiguos (2010); Religious Painting. Picasso and Max Von Moos (2015); Photography or Life: Popular Mies (2015); On Loos, Ornament and Crime (2015); Marginalia. Aby Warburg, Carl Einstein (2015); Antoni Gaudí. Ornament, Fire, and Ashes (2016); Romanesque Picasso (2016, with E. Philippot); Arte en la época del infierno (2021).
He is a member of the scientific committee of the Milan based review Casabella, and founder and director of Mudito & Co., an independent editing house based in Barcelona.

The Kirk Varnedoe Visiting Professorship brings a distinguished scholar to the Institute each year to teach a course and give a series of public lectures in the area of modern and contemporary art. The Professorship was endowed in 2006 by the late Professor Varnedoe's friends and colleagues to honor and perpetuate his legacy of innovative teaching and remarkable public presence. Past holders of this position include Anna Indych-López (2022), Chika Okeke-Agulu (2020), Nina M. Athanassoglou-Kallmyer (2019) Lowery Stokes Sims (2018) Jacqueline Lichtenstein (2016) S. Hollis Clayson (2015) Briony Fer (2014), Thierry de Duve (2013), Okwui Enwezor (2012) Wu Hung (2011), David Joselit (2010), Alexander Potts (2009), Molly Nesbit (2008), and Jeffrey Weiss (2007).

Watch the public lectures of previous Kirk Varnedoe visiting professors.
Contact the Institute
Building Hours
Contact Information
If you wish to receive information on our upcoming events, please subscribe to our mailing list.