|
Art History
Conservation
Archaeology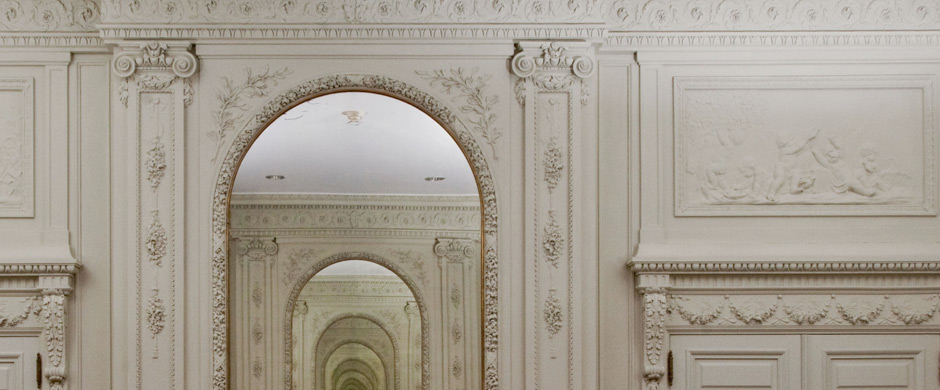 Contact
Shelley Rice
Arts Professor, Tisch School of the Arts, Department of Art History, and the Institute of Fine Arts, NYU
BA, State University of New York at Stony Brook; MA, New York University; Ph.D. work at Princeton University
Critic and historian Shelley Rice has lectured on photography and multi-media art in the USA, Europe, South America, Asia, Australia and Africa. She is the author of Parisian Views (MIT Press, 1997; shortlisted for the Kraszna-Krausz Award, 1999); Inverted Odysseys: Claude Cahun, Maya Deren, Cindy Sherman (MIT Press, 1999), Xing Danwen (Prestel: 2015) and the major essayist of The Book of 101 Books (2001). She is the co-author of numerous catalogues and books, like Landmarks(1984); Paris et le Daguerreotype (1990); Jacques-Henri Lartigue (Paris, 1993); Pictorial Effect/Naturalistic Vision(1994); The Art of the Everyday (1997); Vik Muniz (Brazil, January 2004); Candida Hofer: In Portugal (Steidl, 2007); American Photography (Akademie Verlag, 2012); Marc Ferrez: Rio (2015) and Hank Willis Thomas' Unbranded: A Century of White Women (Jack Shainman Gallery, 2015). Rice was the American Consultant for, and a contributor to, Michel Frizot's La Nouvelle Histoire de la Photographie (Paris, 1995; USA 1999). She is also a photography and arts critic with numerous essays published in Art in America, Art Journal, Etudes Photographiques, Ms. Magazine, The New Republic, Bookforum, Aperture, Tate Papers, The Art Newspaper and Africanah.org, among others; her regular columns have appeared in The Village Voice (1976-77), Soho Weekly News (1978-79) and Artforum (1980-82). Currently, she works for the online magazine of the Jeu de Paume Museum in Paris, where she served as the Invited Blogger in 2012 and where she has been, since 2014, host of the radiophonic talk show The Meeting Point (with Shelley Rice.)
Rice was the curator, with Sandi Fellman, of the Avon Products, Inc. Collection of Contemporary Women's Photography, shown at the International Center of Photography in 1997 in an exhibition entitled The Eye of the Beholder. With Lynn Gumpert, she organized Inverted Odysseys: Claude Cahun, Maya Deren, Cindy Sherman at New York University's Grey Art Gallery (winner, International Art Critics' Award, Best American Photography Exhibition, 1999-2000). Her earlier curatorial experience includes Deconstruction/ Reconstruction (The New Museum, NYC, 1980), Schemes: A Decade of Installation Drawings (Elise Meyer Gallery, NYC 1981) and catalogue essays for surveys on artists' books (Visual Studies Workshop, 1985) and the male nude in photography (M. Pfeifer Gallery, NYC, 1978). Her most recent show – The View from Left Field: Photographs from the Photo Morgue of the Daily Worker -- was organized in conjunction with Michael Nash of the Tamiment Library at New York University in 2013.
Shelley Rice has served as Invited Professor at various institutions, including the Art History Institute of the University of Zurich, Switzerland and the Ecole Normale Supérieure in Paris, France. She has been awarded a Guggenheim Fellowship (1992), a Fulbright Senior Research Fellowship (France, 1988) and a Fulbright Senior Lecture Fellowship (to create a Media Center linked to public television at Bosphorus University in Istanbul, 1999). She has been the recipient of a Hasselblad Center (Sweden) grant (1992); two National Endowment for the Arts grants, two National Endowment for the Humanities grants, two New York State Council on the Arts grants, a Rockefeller Foundation Bellagio (Italy) Residency, a Bourse d'Etude from the French Minister of Culture, the Logan Award for New Writing on Photography and the PEN/Jerard Award for Non-Fiction Essay. In 2010 she was named Chevalier in the Order of Arts and Letters by the French Minister of Culture. In 2014 she served as New York University's Remarque Fellow and in 2015 she was honored with the Tisch School of the Arts' David Payne-Carter Award for Teaching Excellence.
Contact the Institute
Building Hours
Contact Information
If you wish to receive information on our upcoming events, please subscribe to our mailing list.