|
IN DISCUSSION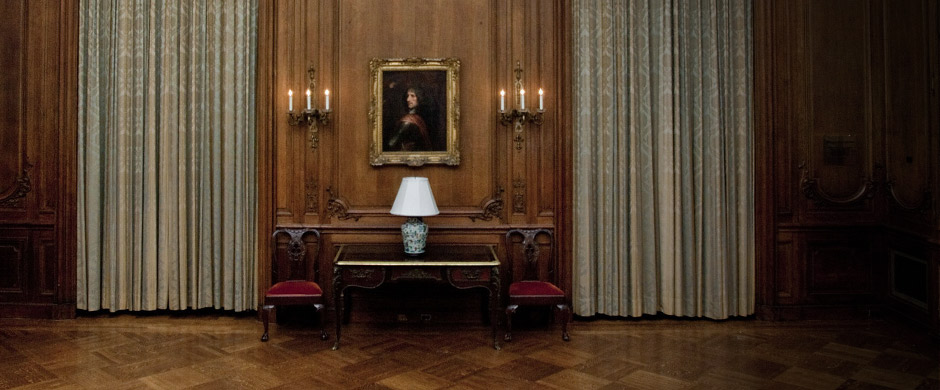 Pre-Columbian Society of New York Lecture Series
Formed in 2014, the Pre-Columbian Society of New York (PCSNY) provides a platform for archaeologists, art historians, and other scholars studying ancient American cultures to share their insights and work with fellow academics and professionals in the New York area. Additionally, the Society endeavors to promote an increased awareness of pre-Hispanic cultures among students and those who possess a strong avocational interest in the field.
Read more on the Pre-Columbian Society of New York's website.
Please check the events calendar for upcoming lectures in this series.

Archive
April 12, 2021
Speaker: Andrew Finegold, University of Illinois at Chicago
Metonymy in Mesoamerican Art
LEARN MORE

about Andrew Finegold's talk
Wacth

Andrew Finegold's talk

online [opens in new window]
Description: In ancient Mesoamerica, images often directly responded to the forms, materials, or functions of their supports, or otherwise implicated their physical and social situatedness. In pointing to their contexts, such images can be understood as indexical according to the system of signs developed by Charles Sanders Peirce, but the close relationship between an image and its material conditions can also be classified as metonymical. Metonymy refers to expressions of contiguity or association; it is an additive form of expression, arising from adjacency in the same way that meaning is created grammatically through the combination of sequential terms in a phrase. In the elaboration of existing grounds with imagery deemed appropriate to them—and especially in the construction of teixiptlameh as embodiments of numinous forces—Mesoamerican artists regularly pursued an additive, associative practice of image making. This talk will argue that metonymy was more than a particularly favored representational trope in Mesoamerica, and that its consistent deployment can be directly linked to the ontology of images within an indigenous worldview.
March 24, 2021
Speaker: Vera Tiesler, Universidad Autónoma de Yucatán, Mérida
Heads, Skulls, and Sacred Scaffolds: New Insights on Late Maya Ritual Practices at Chichén Itzá (and Beyond)
LEARN MORE

about Late Maya Ritual Practices
Watch

Tiesler's talk

online [opens in new window]
Description: Although violence has been abundantly recorded in Maya iconography, only the last two decades of scholarship have seen methodological and interpretive strides towards a more nuanced study of ancient sacrificial practices involving humans. Recent revisions of the human mortuary record of Chichén Itzá has allowed the reconstruction of distinct sacrificial sequences. In this talk, Vera Tiesler, Research Professor and Coordinator of Bioarchaeology Laboratory, will review different choreographies of ritual slaughter by way of decapitation and/or heart extraction. Each procedure provides cues regarding the ceremonial devices and reifies ancient Maya concepts of the human body as a cosmic model and conduit. The talk will finalize with a number of thoughts regarding the shifts that led to the massification of ritualized violence and body display past the Maya collapse, as showcased at Chichén Itzá. Yucatán, and four other late Maya urban centers.
March 9, 2021
George Lau, University of East Anglia, Norwich
An Offering Context at Pashash (A.D. 200-600): Camelid Imagery and the Lordly Commitment in the Ancient Andes
LEARN MORE

about George Lau
watch online [opens in new window]
Description: For studying early Andean peoples when camelids became increasingly incorporated into social and political life, there is perhaps no better case than the Recuay culture (ca. AD 1 - 700) of ancient Peru. Recent investigations at the site of Pashash (Ancash) uncovered an offering cache including fired clay camelid objects, in the form of pendants, an effigy vessel and small figurines. The items and the context provide important evidence for new engagements, physical and conceptual, with camelids during the Recuay period. In particular, they were among the earliest expressions of lordly 'commitment' to camelids as wealth, and their depiction on portable valuables emphasizes their public ceremonial use in feasts and sacrificial offerings. The camelid items indicate that herded camelids became resources for noble identity and authority in northern Peru, and were increasingly seen as crucial for community well-being and social reproduction.
March 5, 2020
Ellen Hoobler, William B. Ziff, Jr. Associate Curator of the Art of the Americas, Walters Art Museum
Smoothing the Path for Rough Stones: The Formation and Disposition of the Arensburg Collection of Pre-Columbian Art, ca. 1910–1950
LEARN MORE

about Ellen Hoobler's talk
From 1911 to 1954, Louise and Walter Arensberg formed one of the most important groupings of pre-Columbian art in the United States—a collection that is almost unknown today. Collecting at the same time as Robert Woods Bliss, the Arensbergs were also enthusiasts of modern art (and close friends of Marcel Duchamp), and the popularity of their modern collection has over time eclipsed the ancient American works they acquired. The couple began collecting pre-Columbian works in New York in the 1910s, dramatically accelerated their acquisitions in Hollywood from the late 1930s through the early 1950s, and donated their treasures to the Philadelphia Museum of Art at their deaths in 1953/54. While for decades, many of their works languished in the PMA's storerooms, recently they have begun to be exhibited in the museums of Princeton University and the University of Pennsylvania. This talk will outline the types of objects that the Arensbergs helped popularize, such as playful West Mexican ceramics, elegantly shaped ballgame paraphernalia, and especially rough stone Aztec pieces.
January 30, 2020
Elena Phipps, Lecturer, World Arts and Culture, UCLA; Senior Museum Scholar, The Metropolitan Museum of Art
Andean Textile Traditions: Materials, Materiality, and Culture
May 10, 2019
Richard Diehl, Professor Emeritus, University of Alabama
Water in Ancient Mesoamerican Life and Cosmovision
April 4, 2019
Thomas B. F. Cummins, Dumbarton Oaks Professor of Pre-Columbian and Colonial Art, Harvard University
Chiminigagua's Luminous and Resplendent World: The Art and Architecture of the Muisca
March 14, 2019
Robert M. Rosenswig, Associate Professor, University at Albany–SUNY
Discovering the Entire Izapa Kingdom with Lidar
December 6, 2018
Jennifer Loughmiller-Cardinal, PhD Candidate, University at Albany–SUNY
How Do You Make an Iguana Tamale?
October 30, 2018
Rex Koontz, Professor of Art History, University of Houston
Classic Central Veracruz Art in Mesoamerican Art History
September 12, 2018
Lisa Trever, Lisa and Bernard Selz Associate Professor in Pre-Columbian Art and Archaeology, Columbia University
Pre-Columbian Art History in the Age of the Wall
April 12, 2018
Sarahh Scher, Visiting Lecturer, Salem State University
Images in a World without Words: Questioning the Canon in Moche Studies
February 15, 2018
Joanne Pillsbury, Andrall E. Pearson Curator of Ancient American Art, The Metropolitan Museum of Art
From the Heart of the Andes: On the Making of Golden Kingdoms
December 13, 2017
Lawrence Waldron, Assistant Adjunct Professor, City University of New York
The Archipelago and the Arc of Time: Continuities across 2,000 Years of Pre-Columbian Caribbean Art
November 9, 2017
Megan O'Neil, Associate Curator of Art of the Ancient Americas, Los Angeles County Museum of Art
Touch and Tactility in Ancient Maya Art
October 26, 2017
Terence N. D'Altroy, Loubat Professor of American Archaeology and Director of the Center for Archaeology, Columbia University
Cosmic Order and Inka Rule
September 14, 2017
Andrew D. Turner, Postdoctoral Associate in the Art of the Ancient Americas, Yale University Art Gallery
Migration or Imitation? The Anomalous Appearance of Maya-Style Murals at the Central Mexican Site of Cacaxtla
April 13, 2017
Mary E. Miller, Sterling Professor of History of Art and Senior Director of the Institute for the Preservation of Cultural Heritage, Yale University
Were They Enslaved? Maya Figurines from Jaina and Beyond
March 9, 2017
Jeffrey Quilter, William and Muriel Seabury Howells Director, Peabody Museum of Archaeology and Ethnology, Harvard University
Tales of the Moche Kings and Queens: The Lords and Ladies of the Northern Deserts of Peru
December 8, 2016
Caitlin Earley, Jane and Morgan Whitney Fellow, The Metropolitan Museum of Art; Assistant Professor, University of Nevada, Reno
To Have and to Hold: Captive Bodies and Captive Power in Ancient Maya Art
November 10, 2016
Heidi King, Faculty of Humanities and Sciences, The Cooper Union; formerly of The Metropolitan Museum of Art
A Group of Inka Miniatures in Gold and Silver from the Far South Coast of Peru
October 13, 2016
Barbara Mundy, Professor of Art History, Fordham University
The Fate of the Sacred Book of the Ancient Americas
September 8, 2016
Anna Blume, Professor of the History of Art, Fashion Institute of Technology–SUNY
Ancient Architecture in the Mississippi Valley: Monumentality Seen and Unseen
April 14, 2016
James Doyle, Assistant Curator, The Metropolitan Museum of Art
Creation Narratives on Ancient Maya Codex-Style Ceramics in The Metropolitan Museum of Art
March 10, 2016
Lois Martin, Independent Scholar
The Coatlicues as Chicomecoatls: Rattlesnakes, Corn & Aztec Science
February 11, 2016
Timothy W. Pugh, Professor of Anthropology, Queens College / The Grad Center–CUNY
An Ancient Grid Plan among the Ancient Maya at Nixtun-Ch'ich', Peten, Guatemala
November 18, 2015
Justin Kerr, Independent Scholar and creator of the Maya Vase Database
The Many Faces of Hun Ajaw and Yax Balam
October 15, 2015
Amanda Gannaway, Lecturer in Discipline, Department of Art History and Archaeology, Columbia University
Wendell Bennett and the Search for Middle Chimú
September 10, 2015
Eloise Quiñones-Keber, Professor Emerita, The Grad Center–CUNY / Baruch College
Tradition and Invention in the Deity Images of the Florentine Codex