|
IN DISCUSSION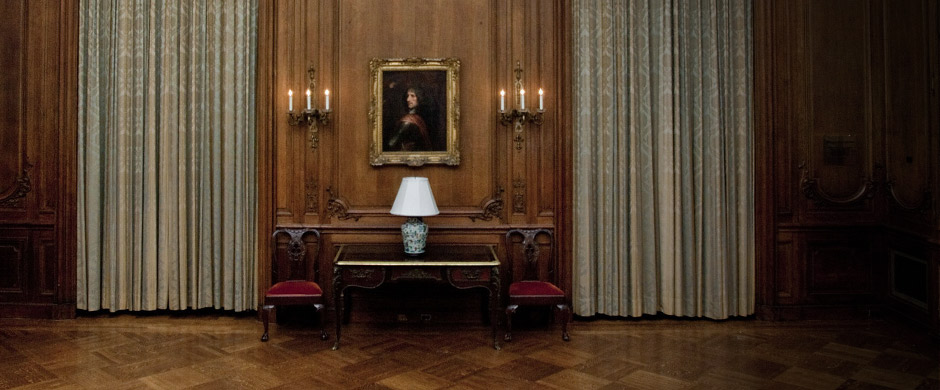 Pre-Columbian Society of New York Lecture Series
Formed in 2014, the Pre-Columbian Society of New York (PCSNY) provides a platform for archaeologists, art historians, and other scholars studying ancient American cultures to share their insights and work with fellow academics and professionals in the New York area. Additionally, the Society endeavors to promote an increased awareness of pre-Hispanic cultures among students and those who possess a strong avocational interest in the field.
Read more on the Pre-Columbian Society of New York's website.
Please check the events calendar for upcoming lectures in this series.

Archive
March 7, 2023
Speaker: Severin Fowles, Associate Professor of Anthropology, Barnard College, Columbia University
Title: Capturing Images in Eighteenth-Century New Mexico: Comanche Rock Art as a Theater of War
learn more

about Severin Fowles
Watch

Severin Fowles' talk

online [opens in new window]
Description: During the eighteenth century, an extraordinary artistic tradition arose among the Indigenous equestrian societies of the Great Plains. Characterized by iconographic celebrations of the exploits of warriors, the "Plains Biographic Tradition" included elaborately painted tipis and bison hide robes, and it eventually culminated in the famous ledger art of the nineteenth century. The largest and most diverse corpus of imagery, however, was created as petroglyphs on rock faces across the American West. In this presentation, I share the results of a decade-long effort to document a sprawling landscape of Plains Biographic Tradition rock art created by the Ancestral Comanche during their early eighteenth-century forays into the Taos region of New Mexico. Hundreds of incised panels depicting battle scenes, bison hunts, and horse raids have been recorded, revealing evidence of repeated Comanche efforts not just to archive their military prowess but also to artistically appropriate the rock art of their opponents. Collectively, the images invite us to ask: can images, no less than their human makers, be taken captive?
Severin Fowles is an anthropologist whose scholarship combines archaeological methods with perspectives drawn from Critical Indigenous Studies, Art History, Religious Studies, and Material Culture Studies to reimagine the history of the American West. He has directed excavations at archaeological sites spanning ten thousand years—from the camps of early foragers, to Ancestral Pueblo villages, to a Spanish colonial plaza community, to a 1960s hippie commune—and he has directed major surveys, including a decade-long rock art survey of the Rio Grande del Norte National Monument and an ongoing survey of late pre-colonial and early colonial agricultural landscapes, the latter conducted on behalf of Picuris Pueblo in support of their struggle to reclaim land and water. He is the author of An Archaeology of Doings: Secularism and the Study of Pueblo Religion (School for Advanced Research, 2013), which critically examined how secular understandings of "religion" have structured archaeological accounts of non-modern Indigenous communities, and he is the co-editor of The Oxford Handbook of Southwest Archaeology (Oxford, 2017), the widest-ranging consideration of the intellectual history and theoretical commitments of archaeology in the American Southwest.
February 7, 2023
Speaker: Orlando Hernández Ying, Associate Curator, Hispanic Society Museum & Library, New York, NY
Title: "Castilla del Oro" and the Regional Evolution and Dissemination of Ancient Indigenous Metallurgic Iconography
learn more

about Orlando Hernández Ying's talk
Watch

Ying's talk

online [opens in new window]
Description: "Castilla del Oro" was the name that Spanish settlers gave to the Central American territories from the gulf of Urabá in Colombia to the Belén River, in present-day Panamá. Stylistic similarities in the gold-copper casting along the Caribbean coasts of Colombia, Panamá, and Costa Rica, as well as in the West Indies, shed light on the seafaring vocation of Amerindian societies. This re-contextualization of the subject matter allows us to infer that the dissemination of the technical aspects of metallurgy traveled intimately intertwined with iconographic traditions that evidence traces of a pan-regional cultural exchange of cosmological ideas. This research aims at recreating the visual language and symbolism of these gold ornaments as they evolve and disseminate throughout the Isthmo-Colombian Area. Examples from the collection in the Michael C. Rockefeller Wing at the Metropolitan Museum of Art provide a unique opportunity to compare firsthand these enigmatic ornaments from the various cultures that inhabited the region.
Dr. Orlando Hernández Ying has dedicated over 20 years to museums and higher education. In his native Panama, Dr. Hernández was the head curator of the Anthropology Museum (MARTA) and held the position of National Coordinator of Museums where he oversaw 18 museums across the country. His trajectory in the U.S. includes collaborations with MoMA, the Metropolitan Museum of Art, the Dallas Art Museum, the Walters Museum, and the Historic New Orleans Collection.
Hernández Ying has taught at NYU, CUNY, Tulane University, and the National University of Panama. His academic training includes an MA in Museum Studies from NYU and a doctoral degree in Art History & Criticism from the Graduate Center City University of New York.
Dr. Hernández Ying is currently a Curatorial Associate at the Hispanic Society Museum & Library and simultaneously, has been conducting stylistic research on the metallurgy of the Ancient Americas. His essay "In the Absence of the Written Word:" Ancient Gold in the Isthmo-Colombian Area, is included in Michelle Rich. Ed. The Arts of the Ancient Americas at the Dallas Museum of Art, hot off the press and available now.
December 12, 2022
Speaker: Isabel C. Rivera-Collazo, Director, Scripps Center for Marine Archaeology and Associate Professor, Biological, Ecological and Human Adaptation to Climate Change, Department of Anthropology, Scripps Institution of Oceanography, University of California, San Diego
Title: Sand, wetlands and waves: sea-level rise, ancient territories and the maritime socioen vironmental context of pre-Columbian Puerto Rico
learn more

about Isabel C. Rivera-Collazo
Watch

Rivera-Collazo's talk

online [opens in new window]
Description: Sea level has risen dramatically since the Last Glacial Maximum 25,000 years ago. Data from Colombia, Venezuela and Central America suggest that the earliest settlements of the Pan-Caribbean region date between 16 - 13,000 years ago, and thus occurred in a dramatically different landscape than that of today. Based on existing evidence from land, the earliest occupations on the Caribbean Archipelago occurred at some point between 8 - 5,000 years ago, at a time of rapid drowning of coastal lowlands around the world. In this presentation, Prof. Rivera-Collazo explores sea level rise and coastal change, and how the indigenous people from the Caribbean, and on Borikén specifically, responded to those changes from the initial occupations to the 16th Century, before the European invasion. Professor Isabel Rivera-Collazo is the Director of Scripps Center for Marine Archaeology and Associate Professor in Biological, Ecological and Human Adaptations to Climate Change at Scripps Institution of Oceanography and the Department of Anthropology at UC San Diego. Focused on Puerto Rico, Prof. Rivera-Collazo's research centers on sea level change, vulnerability of heritage to climate impacts, the dynamism of coastal geomorphology, and human response to climate change.
October 27, 2022
Speaker: John W. Hoopes, Professor, Department of Anthropology, University of Kansas
Title: Jade, Gold, and the Iconography of Power in the Isthmo-Colombian Area
learn more

about John W. Hoopes' talk
watch

John W. Hoopes' talk

online [opens in new window]
The Isthmo-Colombian Area, comprising territory occupied predominantly by Chibchan speakers in southern Central America and northern Colombia, was home to Pre-Columbianpeoples whose societies, technologies, cosmologies, and iconographies were distinct from those of their neighbors in Mesoamerica, the Andes, Amazonia, and the Antilles. Their traditions included techniques of crafting jadeite, gold, and gold-copper alloys into elaborate ornaments representing social status, wealth, and power. Fine jewelry manufactured from exotic materials communicated esoteric knowledge about the natural and supernatural worlds. Indigenous conceptions of social order in Costa Rica, Panama, and Colombia were reflected in jade and gold and can be understood through artwork in media such as stone sculpture and pottery as well as careful consideration of archaeological data. This presentation, emphasizing objects in the recently published Robert Wood Bliss collection at Dumbarton Oaks, will explain how elite craft items were made and used in this unique part of the Americas.
September 16, 2022
Speaker: David Tavárez, Professor of Anthropology, Vassar College
Title: Rethinking Time and Cosmos in Central Mexico: New Insights from a Colonial Zapotec Corpus
learn more

about David Tavárez's talk
Watch

David Tavárez's talk

online [opens in new window]
Description: In 1704-05, after one of the most ambitious campaigns against "idolatry" in the colonial Americas, Northern Zapotec communities in Villa Alta (Oaxaca) surrendered 102 calendrical manuals and four ritual song compilations. This presentation, based on the first comprehensive survey of these songs and manuals, presents new insights regarding Mesoamerican cosmology and the 260-day divinatory count. It also examines multiple connections between cosmological beliefs and ritual protocols in this corpus, and sections from two pre-Columbian codices in the Borgia group: Fejérváry-Mayer 1, and Borgia 29-32. This talk surveys a Zapotec cosmological theory that linked the 260-day count with a three-tiered cosmos, analyzes parallels between Borgia images and Zapotec cosmogonic events, notes similarly structured ritual protocols in the Zapotec corpus and the Borgia, and concludes with a colonial ancestor summoning protocol that references imagery found in Classic-Period Zapotec monuments.
April 11, 2022
Speaker: Cameron L. McNeil, Associate Professor of Anthropology, Lehman College
Title: Recovering the Floral Fragrance of Ancient Maya Ritual: Pollen Evidence from Copan, Honduras
learn more

about Cameron L. McNeil's talk
Description: Clues to the creation of flower-laden spaces in ancient Maya temples, tombs, and palaces lie on the floors of the best-preserved of these structures. The Copan Acropolis has proved to be a particularly good site for the recovery of well-preserved pollen grains from flowers that adorned ritual spaces. Scholars have described temple spaces as thick with the odor of burned copal, pine, and offerings, but added to this was the fresh and heady fragrance of greenery and blooming buds, imparting a fecund perfume to the areas of ritual supplication. These botanical offerings and adornments were undoubtedly tied to mythical associations, as they are today in modern Maya ritual houses. Analysis of pollen from sediment cores, and macroremains from middens, aided in the interpretation of ritual botanical materials, emphasizing the importance of understanding the complete ecological context of a community in the interpretation of species commonly found in ritual spaces. Few archaeological projects in the Maya area take floor samples for pollen analysis from buried temples and tombs. As this paper will demonstrate, this is a tremendous loss regarding our understanding of ancient Maya ritual practice.
March 8, 2022
Speaker: Simon Martin, Associate Curator and Keeper, Penn Museum and Adjunct
Title: A Society of Kings: Deciphering Classic Maya Politics
learn more

about Simon Martin's talk
Description: The political organization of the Classic Maya has been a topic of debate for almost a century, and over that time scholarly interpretations have differed wildly. This talk sets out the evidence for a resolution to this debate, one that seeks to move beyond basic questions of political structure to open up the richer and deeper ones that lie beyond. That case relies on particular lines of evidence but also on particular theoretical understandings, since we must attempt not simply to describe, but to analyze and explain, how and why the Classic Maya created their highly decentralized political world.
January 26, 2022
Speaker: Daniel Sandweiss, Professor of Anthropology and Quaternary and Climate Studies, Cooperating Professor of Earth and Climate Sciences and Global Policy, University of Maine
Title: New Flavors and Old Responses: El Niño, Disaster, and Resilience on the Coast of Peru
learn more

about Daniel Sandweiss
Watch

Daniel Sandweiss' talk

online [opens in new window]
Description: El Niño is a recurrent perturbation of world class. Although centered in the Pacific Basin, it influences much of global climate, even the northeast US where winters tend to be warmer during canonical events. In the Pacific, the Peruvian coast is one of the regions most negatively affected. Normally a desert, the torrential rains brought by El Niño destroy the irrigations systems on which normal agriculture depends, while warming ocean waters reduce the biomass of what is usually one of the world's greatest fisheries. We now know that El Niño has multiple flavors, each with its own set of challenges for Peru and elsewhere. These events aren't new: they have been around for much longer than people have been in the New World, but their frequency and intensity have changed over time. In this talk, I will summarize what we know about El Niño's presence over the last 15 millennia during which humans have been in Peru. I will also discuss some of the possible effects of El Niño frequency change on cultural development in the region and review the latest studies on how pre-European inhabitants met the challenges of El Niño and prospered over the long run despite them.
November 9, 2021
Speaker: Nawa Sugiyama, Assistant Professor, Department of Anthropology, University of California, Riverside
Title: The Power and Agency of Corporal Animal Forms: Ritualized Animals from Copan, Honduras
learn more

about Nawa Sugiyama
Watch

Nawa Sugiyama's talk

online [opens in new window]
Description: Throughout Mesoamerica, corporal animal forms (a term encompassing live animals, animal-derived by-products, and artifacts made from animal bodies) were ascribed with proprietary agency. They were important mediators of power, were integral to the social identity of their users, and encapsulated contemporary sociopolitical circumstances. A zooarchaeological and isotopic investigation of three ritual deposits at the Classic Maya center of Copan, Honduras (AD 426-82) demonstrates the processes by which corporal animal forms were prominent actors in the ritual arena through a formal process of commingling and translating animal body parts, in some cases materializing prominent actors of world-creation (Starry Deer-Crocodile), and in others reifying regal power ascribed to felids to the 16th and final ruler of Copan through extravagant ritual sacrifice.
October 12, 2021
Speaker: Kim Richter, Senior Research Specialist, Getty Research Institute
Title: Gobernantes de piedra: A Reinterpretation of Postclassic Huastec Sculptures
learn more

about Kim Richter's talk
watch

Kim Richter's talk

online [opens in new window]
Description: The year 2021 began with surprising archaeological news—a welcome distraction from the doom and gloom of the pandemic: a spectacular Huastec sculpture had been found in the community of Hidalgo Amajac, in the municipality of Álamo Temapache, Veracruz on New Year's Day. In their field, local farmers unearthed a stone sculpture of a woman with a towering headdress. The find quickly became a news sensation around the world, according to the INAH Veracruz archaeologist, Dr. María Eugenia Maldonado Vite, who was in charge of investigating and reporting the discovery to the INAH authorities in Mexico City. The official INAH Bulletin's headline described the sculpture as "La primera escultura femenina prehispánica en su tipo es hallada en la Huasteca veracruzana" (The first female Pre-Hispanic sculpture of its kind is found in the Huasteca veracruzana)—a somewhat more sensational title over what Dr. Maldonado Vite had chosen for her factual report. Alejandra Frausto Guerrero, Mexico's Secretary of Culture, furthermore hailed the sculpture as proof that women actively participated in governance of the Huasteca. This acceptance of interpreting this Huastec female sculpture as a ruler is a significant reversal of how such works have been interpreted until recently: as the goddess Tlazolteotl. It reflects the impact of recent research on the Huasteca. In this lecture, I assess the reception and interpretation of this monument by placing it in the context of the larger corpus of Huastec sculptures and argue that it indeed should be interpreted as representing the Huastec governing elite class.
September 13, 2021
Speaker: Jesper Nielsen, Associate Professor and Head of Studies, Department of Cross Cultural and Regional Studies, University of Copenhagen
Title: Connecting the Dots: Tracing Teotihuacan's Imperial Presence in Early Classic Mesoamerica
LEARN MORE

about Jesper Nielsen's talk
In this talk, Dr. Nielsen will discuss current knowledge of what may have been the largest empire in Pre-Columbian Mesoamerican history – controlled from the sprawling capital of Teotihuacan in the central Mexican highlands. For the past 20 years, this has formed one of Dr. Nielsen's own research topics, beginning with an examination of the spread of Teotihuacan iconography into the Maya area in the late 4th century. In the past decade Dr. Nielsen has been involved in work on Teotihuacan-style iconography in other parts of Mesoamerica, in particular the present-day states of Queretaro, Michoacan and Guerrero, and what has become increasingly clear is that Teotihuacan presence has left us with traces of an imperial iconography with a standardized repertoire of motifs related to warfare and conquest. The contours of a more complete image of a vast empire thus begin to emerge. At the same time, new findings at Teotihuacan itself adds to our understanding of how the metropolis attracted people from several of the provinces, revealing a highly complex interaction sphere between the centralized imperial power and some of its most distant enclaves.
April 12, 2021
Speaker: Andrew Finegold, University of Illinois at Chicago
Metonymy in Mesoamerican Art
LEARN MORE

about Andrew Finegold's talk
Wacth

Andrew Finegold's talk

online [opens in new window]
Description: In ancient Mesoamerica, images often directly responded to the forms, materials, or functions of their supports, or otherwise implicated their physical and social situatedness. In pointing to their contexts, such images can be understood as indexical according to the system of signs developed by Charles Sanders Peirce, but the close relationship between an image and its material conditions can also be classified as metonymical. Metonymy refers to expressions of contiguity or association; it is an additive form of expression, arising from adjacency in the same way that meaning is created grammatically through the combination of sequential terms in a phrase. In the elaboration of existing grounds with imagery deemed appropriate to them—and especially in the construction of teixiptlameh as embodiments of numinous forces—Mesoamerican artists regularly pursued an additive, associative practice of image making. This talk will argue that metonymy was more than a particularly favored representational trope in Mesoamerica, and that its consistent deployment can be directly linked to the ontology of images within an indigenous worldview.
March 24, 2021
Speaker: Vera Tiesler, Universidad Autónoma de Yucatán, Mérida
Heads, Skulls, and Sacred Scaffolds: New Insights on Late Maya Ritual Practices at Chichén Itzá (and Beyond)
LEARN MORE

about Late Maya Ritual Practices
Watch

Tiesler's talk

online [opens in new window]
Description: Although violence has been abundantly recorded in Maya iconography, only the last two decades of scholarship have seen methodological and interpretive strides towards a more nuanced study of ancient sacrificial practices involving humans. Recent revisions of the human mortuary record of Chichén Itzá has allowed the reconstruction of distinct sacrificial sequences. In this talk, Vera Tiesler, Research Professor and Coordinator of Bioarchaeology Laboratory, will review different choreographies of ritual slaughter by way of decapitation and/or heart extraction. Each procedure provides cues regarding the ceremonial devices and reifies ancient Maya concepts of the human body as a cosmic model and conduit. The talk will finalize with a number of thoughts regarding the shifts that led to the massification of ritualized violence and body display past the Maya collapse, as showcased at Chichén Itzá. Yucatán, and four other late Maya urban centers.
March 9, 2021
George Lau, University of East Anglia, Norwich
An Offering Context at Pashash (A.D. 200-600): Camelid Imagery and the Lordly Commitment in the Ancient Andes
LEARN MORE

about George Lau
watch online [opens in new window]
Description: For studying early Andean peoples when camelids became increasingly incorporated into social and political life, there is perhaps no better case than the Recuay culture (ca. AD 1 - 700) of ancient Peru. Recent investigations at the site of Pashash (Ancash) uncovered an offering cache including fired clay camelid objects, in the form of pendants, an effigy vessel and small figurines. The items and the context provide important evidence for new engagements, physical and conceptual, with camelids during the Recuay period. In particular, they were among the earliest expressions of lordly 'commitment' to camelids as wealth, and their depiction on portable valuables emphasizes their public ceremonial use in feasts and sacrificial offerings. The camelid items indicate that herded camelids became resources for noble identity and authority in northern Peru, and were increasingly seen as crucial for community well-being and social reproduction.
March 5, 2020
Ellen Hoobler, William B. Ziff, Jr. Associate Curator of the Art of the Americas, Walters Art Museum
Smoothing the Path for Rough Stones: The Formation and Disposition of the Arensburg Collection of Pre-Columbian Art, ca. 1910–1950
LEARN MORE

about Ellen Hoobler's talk
From 1911 to 1954, Louise and Walter Arensberg formed one of the most important groupings of pre-Columbian art in the United States—a collection that is almost unknown today. Collecting at the same time as Robert Woods Bliss, the Arensbergs were also enthusiasts of modern art (and close friends of Marcel Duchamp), and the popularity of their modern collection has over time eclipsed the ancient American works they acquired. The couple began collecting pre-Columbian works in New York in the 1910s, dramatically accelerated their acquisitions in Hollywood from the late 1930s through the early 1950s, and donated their treasures to the Philadelphia Museum of Art at their deaths in 1953/54. While for decades, many of their works languished in the PMA's storerooms, recently they have begun to be exhibited in the museums of Princeton University and the University of Pennsylvania. This talk will outline the types of objects that the Arensbergs helped popularize, such as playful West Mexican ceramics, elegantly shaped ballgame paraphernalia, and especially rough stone Aztec pieces.
January 30, 2020
Elena Phipps, Lecturer, World Arts and Culture, UCLA; Senior Museum Scholar, The Metropolitan Museum of Art
Andean Textile Traditions: Materials, Materiality, and Culture
May 10, 2019
Richard Diehl, Professor Emeritus, University of Alabama
Water in Ancient Mesoamerican Life and Cosmovision
April 4, 2019
Thomas B. F. Cummins, Dumbarton Oaks Professor of Pre-Columbian and Colonial Art, Harvard University
Chiminigagua's Luminous and Resplendent World: The Art and Architecture of the Muisca
March 14, 2019
Robert M. Rosenswig, Associate Professor, University at Albany–SUNY
Discovering the Entire Izapa Kingdom with Lidar
December 6, 2018
Jennifer Loughmiller-Cardinal, PhD Candidate, University at Albany–SUNY
How Do You Make an Iguana Tamale?
October 30, 2018
Rex Koontz, Professor of Art History, University of Houston
Classic Central Veracruz Art in Mesoamerican Art History
September 12, 2018
Lisa Trever, Lisa and Bernard Selz Associate Professor in Pre-Columbian Art and Archaeology, Columbia University
Pre-Columbian Art History in the Age of the Wall
April 12, 2018
Sarahh Scher, Visiting Lecturer, Salem State University
Images in a World without Words: Questioning the Canon in Moche Studies
February 15, 2018
Joanne Pillsbury, Andrall E. Pearson Curator of Ancient American Art, The Metropolitan Museum of Art
From the Heart of the Andes: On the Making of Golden Kingdoms
December 13, 2017
Lawrence Waldron, Assistant Adjunct Professor, City University of New York
The Archipelago and the Arc of Time: Continuities across 2,000 Years of Pre-Columbian Caribbean Art
November 9, 2017
Megan O'Neil, Associate Curator of Art of the Ancient Americas, Los Angeles County Museum of Art
Touch and Tactility in Ancient Maya Art
October 26, 2017
Terence N. D'Altroy, Loubat Professor of American Archaeology and Director of the Center for Archaeology, Columbia University
Cosmic Order and Inka Rule
September 14, 2017
Andrew D. Turner, Postdoctoral Associate in the Art of the Ancient Americas, Yale University Art Gallery
Migration or Imitation? The Anomalous Appearance of Maya-Style Murals at the Central Mexican Site of Cacaxtla
April 13, 2017
Mary E. Miller, Sterling Professor of History of Art and Senior Director of the Institute for the Preservation of Cultural Heritage, Yale University
Were They Enslaved? Maya Figurines from Jaina and Beyond
March 9, 2017
Jeffrey Quilter, William and Muriel Seabury Howells Director, Peabody Museum of Archaeology and Ethnology, Harvard University
Tales of the Moche Kings and Queens: The Lords and Ladies of the Northern Deserts of Peru
December 8, 2016
Caitlin Earley, Jane and Morgan Whitney Fellow, The Metropolitan Museum of Art; Assistant Professor, University of Nevada, Reno
To Have and to Hold: Captive Bodies and Captive Power in Ancient Maya Art
November 10, 2016
Heidi King, Faculty of Humanities and Sciences, The Cooper Union; formerly of The Metropolitan Museum of Art
A Group of Inka Miniatures in Gold and Silver from the Far South Coast of Peru
October 13, 2016
Barbara Mundy, Professor of Art History, Fordham University
The Fate of the Sacred Book of the Ancient Americas
September 8, 2016
Anna Blume, Professor of the History of Art, Fashion Institute of Technology–SUNY
Ancient Architecture in the Mississippi Valley: Monumentality Seen and Unseen
April 14, 2016
James Doyle, Assistant Curator, The Metropolitan Museum of Art
Creation Narratives on Ancient Maya Codex-Style Ceramics in The Metropolitan Museum of Art
March 10, 2016
Lois Martin, Independent Scholar
The Coatlicues as Chicomecoatls: Rattlesnakes, Corn & Aztec Science
February 11, 2016
Timothy W. Pugh, Professor of Anthropology, Queens College / The Grad Center–CUNY
An Ancient Grid Plan among the Ancient Maya at Nixtun-Ch'ich', Peten, Guatemala
November 18, 2015
Justin Kerr, Independent Scholar and creator of the Maya Vase Database
The Many Faces of Hun Ajaw and Yax Balam
October 15, 2015
Amanda Gannaway, Lecturer in Discipline, Department of Art History and Archaeology, Columbia University
Wendell Bennett and the Search for Middle Chimú
September 10, 2015
Eloise Quiñones-Keber, Professor Emerita, The Grad Center–CUNY / Baruch College
Tradition and Invention in the Deity Images of the Florentine Codex