|
IN DISCUSSION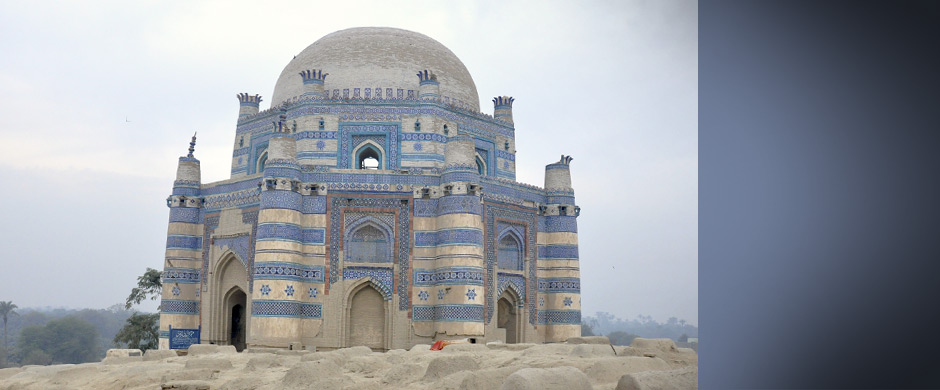 Points of Contact:
New Approaches to Islamic Art
Over the past decades, the study of Islamic material culture has been marked by increased scholarly attention to transcultural dimensions of art, architecture and archaeology. This interest coincides with an interest in histories of mobility generated by contemporary discourses of the global. It has taken a variety of forms, from attention to the modalities and effects of circulation - the result of diplomatic exchange and gifting, long-distance trade, or looting and reuse, for example - to research on media and regions that lie on the margins of the Islamic world, or outside the traditional boundaries of the canon. Points of Contact introduces some of the exciting new scholarship generated by these developments.

Archive
April 23, 2015
Art and Architecture of the Deccan: A Conversation
Navina Haidar, Curator of Islamic Art, Metropolitan Museum of Art, New York
and
Phillip B. Wagoner, Professor of Art History and Archaeology, Wesleyan University
PLEASE NOTE: This event will take place at the Silver Centre, Room 300, 100 Washington Square East.
March 26, 2015
Islamization and Material Culture in Eastern Africa: Recent Fieldwork
Mark Horton, Professor, University of Bristol UK
1000 Years of Islam in East Africa; Materialities and Societies
and
Bertrand Hirsch, Professeur, Université de Paris-I, Directeur, Centre de Recherches Africaines
Ten years of research on medieval Islamic cities of the Horn of Africa : A Critical Review
Watch this lecture online

February 19, 2015
Imran bin Tajudeen, Assistant Professor, Department of Architecture, National University of Singapore
Regional and Transregional Negotiations in Southeast Asia's Islamic Architecture: New Approaches
Watch this lecture online

December 4, 2014
Avinoam Shalem, Riggio Professor of the History of the Arts of Islam, Department of Art History and Archaeology, Columbia University
A Receptacle for the Absent Body: The Chasuble of Thomas Becket in Fermo
Watch this lecture online

November 6, 2014
Renata Holod, College for Women Class of 1963 Professor in the Humanities, History of Art Department; Curator, Near East Section, Museum of Archaeology and Anthropology, University of Pennsylvania
A Tumulus in the Pontic Steppe: Reconstructing Ritual, Community and Polity in the early
Thirteenth Century CE
Watch this lecture online

October 2, 2014
Gülru Necipoğlu, Aga Khan Professor of Islamic Art, Department of History of Art and Architecture, Harvard University.
Persianate Images Between Europe and China: The "Frankish Manner" in the Diez and Topkapı Albums, ca. 1350-1450
Watch this lecture online