|
IN DISCUSSION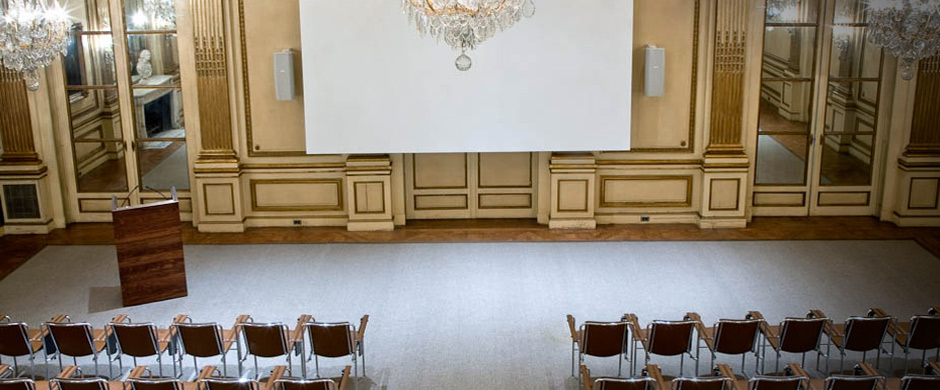 IFA Contemporary Asia
IFA Contemporary Asia is a new forum organized by students at the Institute of Fine Arts with Professor Jonathan Hay as faculty advisor. This forum augments the Institute's long-standing engagement with Asia by highlighting new and dynamic scholarship on modern and contemporary Asian art.  The series will consider Asian art from continental Asia, Asia Pacific, and the Asian diaspora. In doing so, the forum will address vital issues of cultural exchange, as well as promote the study of local artistic initiatives.
IFA Contemporary Asia provides a platform for scholars, curators, artists, and writers to consider their fields from different perspectives. This forum will comprise two annual lectures, as well as panel discussions, artist talks, and workshops with the aim of fostering new dialogues on modern and contemporary Asian art.
This forum is supported by the Director's Fund, the Institute of Fine Arts, NYU.
Organizing committee: Eana Kim, Titi Deng, Kristie Lui, Kolleen Ku, and Cindy Qian

Schedule
Please check the events calendar for upcoming lectures in this series.
Archive
Wednesday, November 18, 6:00pm
Title: Historicizing the Avant-Garde Context in Korea: From Experimental Arts to Collective Groups
Speaker: Yeon Shim Chung, Professor, Hongik University in Seoul, South Korea
Watch

the IFA Contemporary Asia lecture

online [opens in new window]
The lecture was given by Professor Yeon Shim Chung on the occasion of her latest edited book, Korean Art From 1953: Collision, Innovation, Interaction, published by Phaidon in June 2020. The discussion focused on Korean experimental avant-garde art in the 1960s and 1970s and its global context. Prof. Chung examined in detail the collective groups, such as A.G. (Avant-Garde), S.T. (Study & Time), The Fourth Group in the late 1960s and 1970s, groups that stimulated the identity of Korean avant-gardism and initiated the conflicting issues of "body and gender," "art and language," and "art and environments." The talk also featured works by individual artists, including Lee Seung-Taek, Kim Kulim, Lee Kun-Yon, and Lee Kang-so.
Yeon Shim Chung is a professor of the department of Art Studies (Art History and Theory) at Hongik University in Seoul, South Korea. She received her Ph.D. in art history at the Institute of Fine Arts, New York University. Her research interests encompass both modern and contemporary Western and East Asian art. Before teaching at Hongik, she was an assistant professor at art history department at FIT/SUNY in New York City and a researcher for the exhibition The Worlds of Nam June Paik at the Guggenheim Museum, New York, in 1999. Dr. Chung also co-curated Faultlines (2018 Gwangju Biennnale Edition). In 2013, she compiled the critical anthology of Lee Yil, a major proponent of the Korean monochrome movement, "Dansaekhwa," in post-war Korean art (Mijinsa, 2013; English translation published at Les Presses du réel, 2018). Dr. Chung authored several articles on Dansaekhwa at M+ Matters (Hong Kong), and monographs on Lee Bul, Nam June Paik, Park Hyun-Ki, and Korean experimental avant-garde artists. She published a book chapter in Visualizing Beauty: Gender and Ideology in Modern East Asia (2012); and has several monographs entitled Installation Art in Contemporary Space (2014), Korean Contemporary Art Now (2015), and Korean Installation Art (2018). Chung co-edited Korean Art from 1953: Collision, Innovation, Interaction (London: Phaidon, 2020).

Monday, March 9, 6:30pm-8:30pm
Title: Curators in Conversation
Speaker: Eugenie Tsai
Moderator: Eana Kim
This conversation featured her most recent exhibitions at the Brooklyn Museum , Jacque-Louis David Meets Kehinde Wiley and Jeffery Gibson: When Fire is Applied to a Stone It Cracks, which were widely acclaimed in the press as one of the must-see exhibitions around the world at the time. Other topics included cultural specificity, diversity, and identity in curatorial practice, her academic background and curatorial career, and the mission and collection management of the Brooklyn Museum.
Eugenie Tsai joined the Brooklyn Museum in fall 2007 as John and Barbara Vogelstein Senior Curator of Contemporary Art, and has presented a number of exhibitions there highlighting the contemporary collection. She has also organized several other exhibitions including Sanford Biggers: Sweet Funk—An Introspective; Lee Mingwei: The Moving Garden; LaToya Ruby Frazier: A Haunted Capital; The Bruce High Quality Foundation: Ode to Joy, 2001–2013; Valerie Hegarty: Alternative Histories; Crossing Brooklyn: Art from Bushwick, Bed-Stuy, and Beyond (organized with Ru Hockley); and Kehinde Wiley: A New Republic. Previously, Tsai was Director of Curatorial Affairs at MoMA PS1 and Associate Director for Curatorial Affairs at the Whitney Museum of American Art. Among the exhibitions and installations, she has organized elsewhere are Threshold: Byron Kim, 1990–2004 at UC Berkeley Art Museum and Pacific Film Archive; Robert Smithson at the Museum of Contemporary Art, Los Angeles; and Shuffling the Deck: The Collection Reconsidered at Princeton University. Dr. Tsai received a B.A. from Carleton College in Northfield, Minnesota and a Ph.D. from Columbia University.
---
Friday, September 13, 6:30 pm
Panel Discussion: Curating South Asian Modernism
Watch

"Curating South Asian Modernism"

online [opens in new window]
How do politics, diplomacy, and other worldviews influence both private collecting and exhibition organizing? What factors enter into a curator's selection of works for a show? How do museums and other institutions help shape a collector's identity? These questions and more were considered by speakers Sean Anderson, Associate Curator of Architecture and Design, Museum of Modern Art; Beth Citron, Curator of Modern and Contemporary Art, Rubin Museum of Art; and Saloni Mathur, Professor of Art History, UCLA. Moderated by Lynn Gumpert, Director, Grey Art Gallery, NYU.
Offered in conjunction with Modernisms: Iranian, Turkish, and Indian Highlights from NYU's Abby Weed Grey Collection, exhibition on view at the Grey Art Gallery, New York University, September 10-December 7, 2019.
---
May 2, 2019, 6:30pm
Speaker: Professor Joan Kee, Associate Professor in History of Art
University of Michigan

To what extent do Asian artists' engagements with materiality call for a reading of Minimalism against the grain? Through works produced in the 1960s and 70s by artists like Roberto Chabet, Redza Piyadasa, Kim Lim and Yoli Laudico, this talk gestured to a contemporary art geography unmoored from received political and discursive configurations.
Joan Kee focuses on modern and contemporary art from multiregional and crossdisciplinary perspectives. Her first book, Contemporary Korean Art: Tansaekhwa and the Urgency of Method (2013) was on a finalist for the Charles Rufus Morey Prize for the most distinguished book in art history, and has been credited by numerous publications for bringing international attention to Korean abstraction. Kee works with multiple subfields and recently published her second book, Models of Integrity: Art and Law in Post-Sixties America in March. Kee is a contributing editor at Artforum, as well on the advisory boards of Art History, the Oxford Art Journal and Art Margins.