|
ON DISPLAY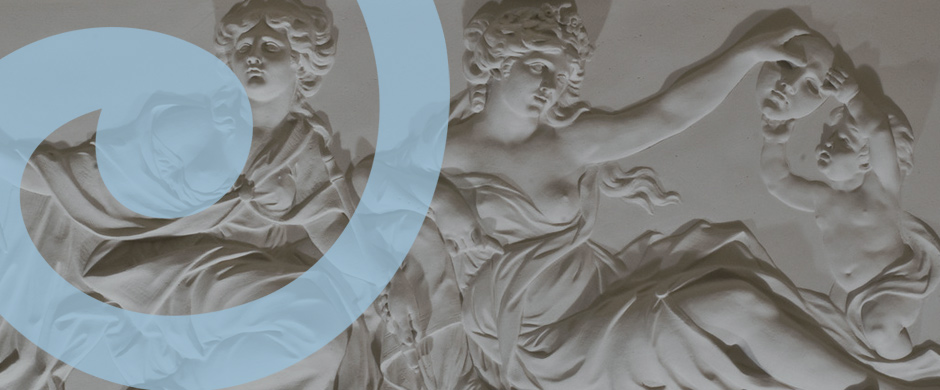 The Great Hall Exhibitions Archive
There are two Great Hall Exhibitions per year showcasing prominent contemporary artists. Taking place in the fall and spring semesters, the expansive great hall of the Duke House, a historic landmark building, provides an impressive setting for displaying seminal contemporary art in the center of the Institute's academic home and community.
Fall 2015: Walead Beshty
November 11, 2015 - December 4, 2015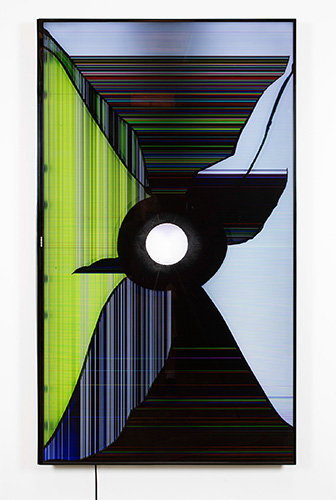 The Institute of Fine Arts showed the work of artist and writer Walead Beshty in the Fall of 2015. The show brought together works on paper and sculptural pieces by the artist.
The exhibition was accompanied by a series of public events.  A public opening reception took place on Wednesday, November 11, 2015. The following evening, Thursday, November 12, Beshty discussed his work and writings during a public conversation with art historian and curator, Johanna Burton. Finally, on Friday, December 4, the Institute hosted a panel discussion featuring art historians and critics in dialogue. The panel took Beshty's latest publication Ethics (Whitechapel Gallery / MIT Press, 2015) as a starting point to discuss the aesthetics of distribution and methodology of art history today. 
Walead Beshty (b. 1976, London, UK) is an artist, writer and Associate Professor in the Graduate Art Department at Art Center College of Design in Pasadena. His work was included in the 56th Biennale di Venezia (2015), the Shanghai Biennial (2012), the Tate Triennial (2009), and Whitney Biennial (2008). Beshty's work is held in numerous permanent museum collections, including the Guggenheim Museum, New York; the Hammer Museum, Los Angeles; Los Angeles County Museum of Art; the Museum of Contemporary Art, Chicago; the Museum of Contemporary Art, Los Angeles; the Museum of Modern Art, New York; The Art Institute of Chicago; Victoria and Albert Museum, London; Tate Modern, London, and the Whitney Museum of American Art, New York. Monographs on his work include, Walead Beshty: Selected Correspondences 2001–2010 (Damiani Editore, 2010), and Walead Beshty: Natural Histories (JRP|Ringier, 2011/2014). Beshty's writing has appeared in Texte zur Kunst, Afterall Journal, Artforum, Aperture, Art Review, Parkett, Dot Dot Dot, and The Exhibitionist, in addition to several exhibition catalogues and anthologies. Beshty was guest editor of Blind Spot Magazine, No. 46, edited the anthology Ethics, in Whitechapel's Documents of Contemporary Art series (MIT Press 2015), and his collected writings will be published in the Fall of 2015 by JRP|Ringier. He is represented by Regen Projects, Los Angeles; Petzel, New York; Thomas Dane Gallery, London; Galerie Rodolphe Janssen, Brussels; and Capitain Petzel, Berlin. He lives and works in Los Angeles.
Walead Beshty's full bio (PDF opens in new window).
The exhibition is organized by Rachel Heidenry with assistance from Eloise Maxwell.
Support for this exhibition was graciously provided by an anonymous donor. Institutional support has been generously provided by Petzel Gallery, New York and Regen Projects, Los Angeles.
Events
Video
Contact the Institute
Building Hours
Contact Information