|
ON DISPLAY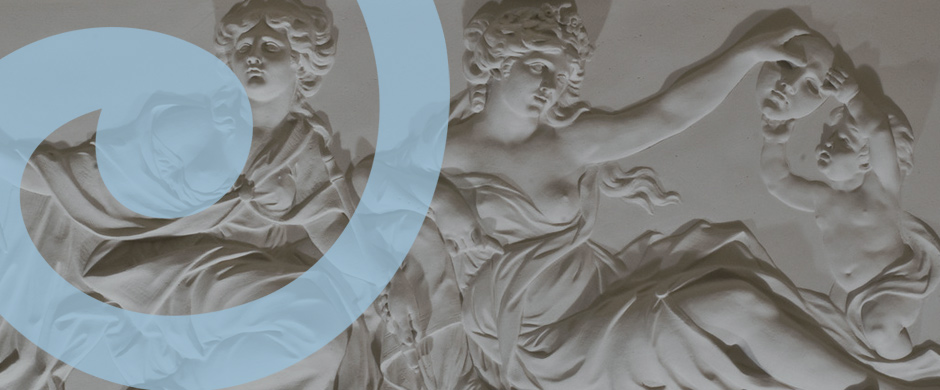 The Great Hall Exhibitions Archive
There are two Great Hall Exhibitions per year showcasing prominent contemporary artists. Taking place in the fall and spring semesters, the expansive great hall of the Duke House, a historic landmark building, provides an impressive setting for displaying seminal contemporary art in the center of the Institute's academic home and community.
Fall 2013: Lynda Benglis
September 15, 2013 to October 20, 2013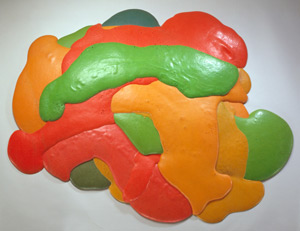 One of the foundational figures in twentieth-century feminist art, Lynda Benglis has been creating works that explore the ways in which the body, in both its physical and cultural extensions and constraints, interacts with the world around it. Benglis first received international attention in the late 1960s for a series of works in which she poured brightly colored bands of liquid polyurethane foam and pigmented latex directly on the gallery floor. With their unconventional palette and materials and their ambiguous identity between painting and sculpture, these works initiated Benglis's career-long project of questioning and expanding the boundaries of artistic media, materials, and form. Her works' radical aesthetic innovation coupled with their overt critique of dominant modes of artistic practice—from modernist painting to minimalist sculpture—suggest alternative ways of seeing and being unburdened from the repressive verities and traditions of the past. This motivating dichotomy of Benglis's art is perhaps most evident in her consistent engagement with the ostensibly antagonistic processes of creative amalgamation and material degradation, figured through the works' invocation of melting, dripping, and deformation. This ruin-like aspect of many of Benglis's works reveals currents of classicism and romanticism running through her oeuvre, albeit deeply informed by feminist critiques of historical continuity and expressive individualism. As such the Institute of Fine Arts provides an ideal intellectual and architectural milieu in which to examine the complex interplay between innovation and tradition that motivates a great deal of Benglis's art. On view at the IFA will be four artworks, two of which are seminal "pours" from the late 1960s.
This inaugural Great Hall Exhibition was organized by Professor Robert Slifkin and PhD candidate Jeffrey Uslip.
Events
Video
Contact the Institute
Building Hours
Contact Information