|
In the FOREFRONT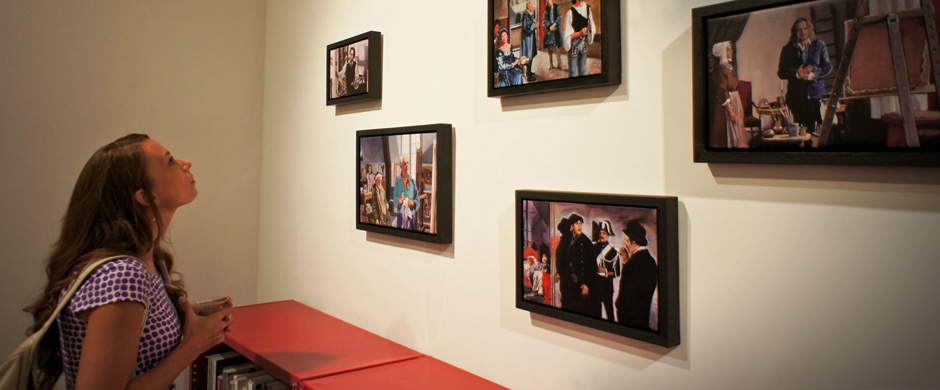 Mellon Research Initiative: Events
Is Contemporary Art History?    
watch

"Is Contemporary Art History?"

online
February 28, 2014
Organized by Robert Slifkin, Assistant Professor of Fine Arts, Institute of Fine Arts, New York University.
In the past few years, interest in contemporary art as a viable subject for art historical scholarship and pedagogy has substantially expanded. As increasing numbers of graduate students pursue dissertations and masters theses on the art produced in their lifetimes, many art history programs have sought to enlarge course offerings and faculty expertise in these fields. While these trends certainly reflect the growing clout of contemporary art in the marketplace and museums it may also suggest a larger shift in the discipline of art history itself. This workshop seeks to better understand these broader methodological implications of the new disciplinary terrain of contemporary art. Working from the hypothesis that it is possible to produce serious art historical scholarship on contemporary art this workshop considered the practical and methodological challenges such material poses for the practicing art historian.
This workshop began with a series of short presentations by a group of art historians, critics, and curators in which they described their own approaches to the practice of writing on contemporary art followed by a discussion among the speakers and the audience aimed at formulating concepts that might be useful for students and professors who work on these materials and are interested in developing approaches to their the research, writing, and teaching related to contemporary art.
Agenda:
12:30pm Registration
1:00pm Introduction and welcome: Robert Slifkin, Assistant Professor of Fine Arts, New York University
1:15pm Approaches to contemporary art:

Claire Bishop, Professor, PhD Program in Art History, CUNY Graduate Center
Johanna Burton, Keith Haring Director and Curator of Education and Public Engagement New Museum
Thomas Crow, Rosalie Solow Professor of Modern Art; Institute of Fine Arts, New York University
Darby English, Starr Director of the Research and Academic Program, Sterling and Francine Clark Art Institute
Matthew Jesse Jackson, Associate Professor of Visual Arts and Art History, University of Chicago 
Carrie Lambert-Beatty, Professor, Department of Visual and Environmental Studies and Department of History of Art and Architecture, Harvard University
Joe Scanlan, Director, Professor of Visual Arts in the Lewis Center for the Arts, Princeton University
Alexander Alberro, Virginia Bloedel Wright Professor of Art History, Barnard College
3:15pm Break
3:45pm Discussion
5:30pm Reception
Mellon Research Initiative
Student Opportunities
Project Report