|
In the Field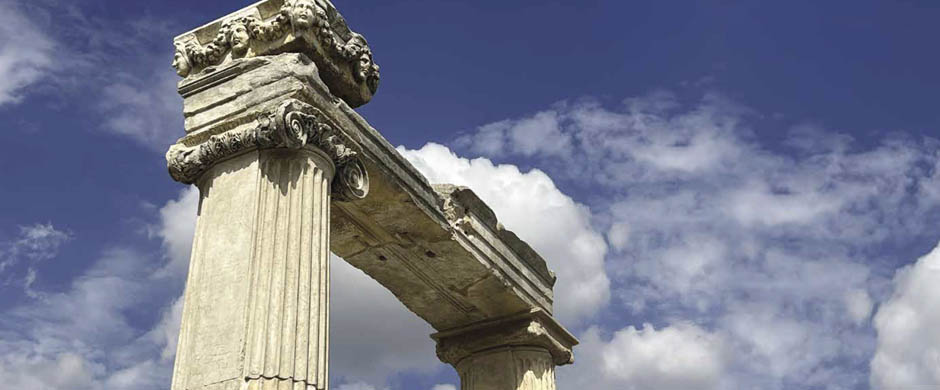 IFA Archaeology Journal
I am delighted to present a new online edition of the Institute's annual Archaeology Journal. This year's Journal features remarkable contributions made in the face of unprecedented challenges posed by the pandemic. Due to restrictions on travel and access, the Institute's campaigns were reduced, and many teams were unable to carry out their work in situ. Despite this, all were able to continue work on research, publications, and conservation. The team in Sanam worked on excavations in and around the first millennium BCE Amun temple of King Taharqo. Those in Abydos focused on excavations of the early Old Kingdom's North Cemetery.  This site has attracted global attention since the recent discovery of a large-scale brewery dating back 5,000 years to the time of King Narmer. Finally, the Aphrodisias, Selinunte, and Samothrace teams attended to the development of future resources through excavation databases and training.
The work that took place as part of the Institute's archaeology program this past year spanned many time zones, locations, and digital platforms. As ever, we would like to thank our donors for their steadfast support that allowed our collaborators to navigate this new landscape and continue to forge creative connections. We hope you enjoy reading about these achievements. Certainly, we all look forward to building on these discoveries in future seasons.
Christine Poggi
Judy and Michael Steinhardt Director
The Institute of Fine Arts
Our Supporters
Aphrodisias
Aphrodisias Sevenler
Derneği, Izmir
Augustus Foundation
Lucien Arkas
British Institute at Ankara
Estate of Katherine F. Brush,
in honor of Christopher Ratte
Craven Fund, Classics Faculty,
Oxford University
Mica and Ahmet Ertegun
Headley Trust
Friends of Aphrodisias, New York
Friends of Aphrodisias Trust,
London
Ömer Koç
Peter Ian Kuniholm
Leon Levy Foundation
Merops Foundation
Lys McLaughlin Pike
Janko Rasic Architects PLLC
Shuffrey Fund, Lincoln College,
Oxford
Murat Ülker and pladis
Geyre Vakfı, Istanbul
Malcolm Hewitt Wiener
Foundation, Inc.
Sanam
The Explorers Club
The Egypt Exploration Society
Samothrace
Mary Lee Baranger
Andria Derstine
ExxonMobil Foundation
Walter G. Lehmann
Lehmann Family Foundation
Loeb Classical Library Foundation
MacDonald Iliad Endowment,
Archaeological Institute of
America
National Endowment for the
Humanities
Nicholas J. Pisaris Foundation
Rush Rehm
James L. Wescoat, Sr
Selinunte
Mary Lee Baranger
Julie E. Herzig and
Robert J. Desnick
Margaret M. Miles
Victoria Newhouse
Samuel I. Newhouse
Foundation, Inc.
Judy and Michael Steinhardt
Alicia Volk and Norman H. Volk
Malcolm Hewitt Wiener
Foundation, Inc.
Institute of Fine Arts Archaeology Fund
Mary Lee Baranger
Pepi Brooks
Ethelyn Adina Gordon
Sharon R. Herson and
Daniel Fleckles
Marsa Laird
A. Floyd Lattin
Jaime L. Neary
Elizabeth A. Oustinoff
Sharon Dunlap Smith
Paul E. Stanwick
Archaeological Conservation Field School
J. M. Kaplan Fund, Inc.
This list includes contributions to the projects received from October 31, 2019 – October 31, 2020.
Contact the Institute
Building Hours
Contact Information
If you wish to receive information on our upcoming events, please subscribe to our mailing list.