|
Art History
Conservation
Archaeology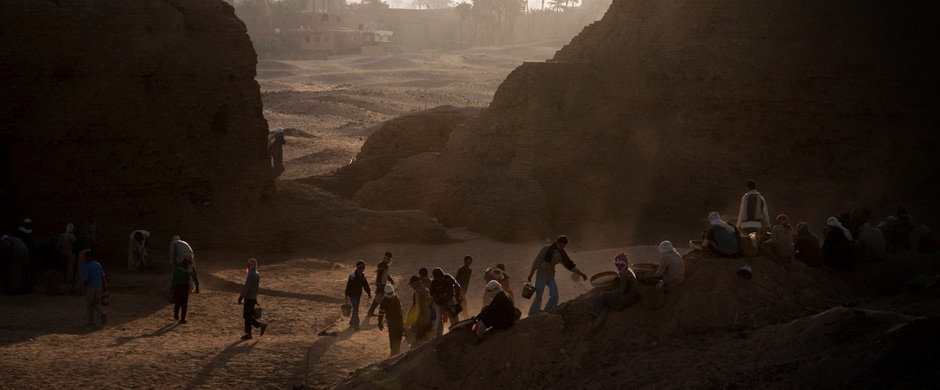 Archaeology Archives:  Excavating the Record
The papers posted here were presented at three panel discussion sessions, at three professional conferences held in 2013:  the College Art Association (CAA, February 13-16, in New York), the Visual Resources Association (VRA, April 2-7, Providence ), and the Art Libraries Society of North America (ARLIS/NA, April 25-29, Pasadena[PDF] ). These sessions brought to light some of the important archives associated with archaeological excavations as traditionally sponsored by academic institutions. These archives, largely hidden to all but a handful of scholars and usually known primarily by word of mouth, are now being made visible through the use of new technologies and creative collaborations among and within the sponsoring institutions. Speakers presented case studies detailing collaborations among archaeologists and scholars; library, technical services, and digital media staffs, that bring these important records to a wider audience, highlighting collections both of traditional and digital media. The intent of posting our papers is to raise the visibility of these important archives, generate discussion, and perhaps ultimately to create a web-based resource collecting information about these important projects in one publicly accessible place.
Archaeology archives consist of hard-copy materials in a variety of formats; traditional photographic media in a variety of formats; and now digital records, also in a variety of formats.  In addition, excavation direction and funding may be undertaken by more than one institution at the same site, which may result in geographically scattered archives.  For example, the Abydos site is excavated by scholars from many institutions (Brown, Yale, Penn, the Institute among them), and hard-copy archival materials reside in at least three different places.  The migration to digital records has not changed this institutional scattering; as scholars move from institution to institution, their excavation records may go with them, further complicating future research.  Older archives of excavation records share the problems of all archives:  climate control, storage, cataloging, access, and discovery.  How can we best make use of these disparate materials, geographically scattered as they are, and in so many different formats?  Presenters started to answer these crucial questions.
The links below will bring up abstracts, full text, and/or PowerPoint presentations as provided by the presenters.
Presenters at CAA
(Jenni Rodda, Institute of Fine Arts/NYU, moderator)
Presenters at VRA
(Trudy Buxton Jacoby, Princeton University, moderator)
Presenters at ARLIS/NA
(Amy Navratil Ciccone, University of Southern California, moderator)
The Institute's Archaeology Journal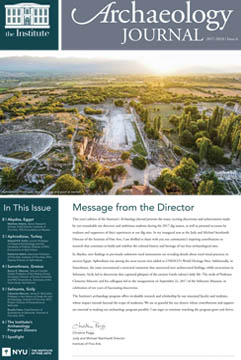 Contact the Institute
Building Hours
Contact Information
If you wish to receive information on our upcoming events, please subscribe to our mailing list.