Public Programming
Screening: April 28 at 6:30pm Eastern
James B. Duke House, 1 E 78th Street, New York, NY
The first public program, wa an in-person feature-length debut of selected video work from as early as 2014. The one-off screening unified, for the first time, the expansive narrative of Félix's video practice including excerpts from her works Alláfuera, Aves de Rapiña, Romance Tropical, Vaivén. The screening was followed by a celebratory reception.
Panel Discussion: May 23 at 6:30pm Eastern
The second program, a virtual panel, took place on May 23rd . The discussion featured Félix in conversation with Professor Laura Bravo López from the University of Puerto Rico and film director Mariem Pérez.
About the panelists
Laura Bravo, Ph.D.
Professor
Art History Program
University of Puerto Rico, Río Piedras Campus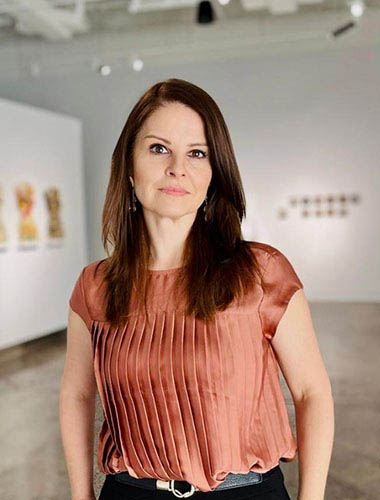 Laura Bravo holds a Ph.D in Art History from the Universidad Autónoma de Madrid (Spain). Funded by a grant of the Spanish Ministry of Culture, she has been a researcher at the Tate Britain, the Museum of Modern Art in New York, La Maison Européenne de la Photographie in Paris. She has been Chair of the Art History Program at the University of Puerto Rico – Río Piedras Campus, where she currently works as a Professor. Bravo has been Coordinator for Faculty Research Initiatives, in the Office of the Dean for Graduate Studies and Research, UPRRP (2018), and Summer Visiting Scholar at PLAS (Program of Latin American Studies) in Princeton University (2018). Bravo has been principal investigator for projects on Puerto Rican contemporary art and migration (2015-2018), and recently, on photography and illness (the human body between the medical and the artistic gaze (2020-2023).
Laura Bravo is author of Ficciones certificadas: Invención y apariencia en la creación fotográfica (1975-2000), coeditor of Counterstreaming: Measuring the Impact of Cultural Remittances, a special issue of Centro: Journal of the Center for Puerto Rican Studies, Hunter College (CUNY, 2016) and Geopolítica de la diferencia: Discusiones sobre género y migración en la cultura visual contemporánea, a special issue of Arte y políticas de identidad journal (Universidad de Murcia, 2018).
She is coauthor in nearly twenty books on art history and visual culture, being the most recent: The Mediatization of the Artist (Palgrave-McMillan, 2018), Álbum de familia y prácticas artísticas. Relecturas sobre autobiografía, intimidad y archivo (Universidad Internacional Meléndez Pelayo, 2019), and Con la casa a cuestas. Migración y patrimonio cultural en el mundo hispano, Universidad Pablo de Olavide, Sevilla, 2020). She has been the founder and editor of Visión Doble: Journal of Art History, of the UPR Art History Program.
She has curated more than fifteen exhibitions and art projects in museums and art galleries in Puerto Rico and in Spain, such as the Museo de Arte Contemporáneo de Puerto Rico, and Museo de Las Américas (San Juan); the Museum of History, Anthropology and Art, at the University of Puerto Rico; the Art Gallery at the University of Salamanca, and Las Naves Contemporary Art Space in Valencia (Spain), among many other independent spaces.
She is coauthor and editor of several long exhibition catalogs, such as Universos paralelos: transvergencias fotográficas entre España y Puerto Rico (Universidad de Salamanca and UPR, 2013), and coauthor in Isla: Regarding Paradise, Center for the Arts Gallery, Towsond University (2018). Her most recent curatorial project and publication, Ida y Vuelta [Arrivals and Departures]: Migration Experiences in Puerto Rican Contemporary Art, has been exhibited in the Museum of History, Anthropology and Art at the UPR, Río Piedras Campus (2017-2018), Taller Puertorriqueño (Philadelphia, 2022-2023), and Hunter East Harlem Gallery, Hunter College (CUNY, 2023).
---
Mariem Pérez Riera
Director and Producer
Maramara Films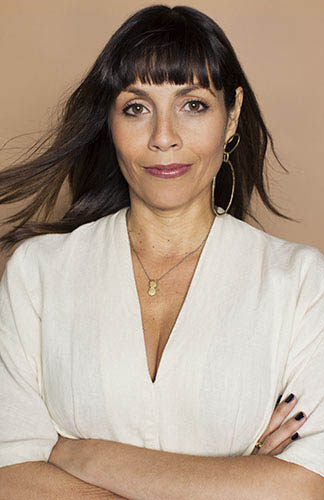 Mariem is the director and producer of the New York Times critic's pick documentary "Rita Moreno, Just A Girl Who Decided To Go For It" which premiered at the 2021 Sundance Film Festival acquiring a theater distribution with Roadside Attractions and later a TV release on PBS American Masters and Netflix.
Born in Puerto Rico, Mariem, at age nine, performed in the leading role of the movie "The Two Worlds of Angelita". It was after that experience that she decided to become a film director.
Her latest feature film, starring actor Ismael Cruz Córdova, "San Juan, beyond the walls", is a historic documentary about the 500 years of the city of San Juan, which became one of the top box office hits for 2022 in the theaters of Puerto Rico.
With 20 years of experience as director, editor, and producer, she is a Sundance Momentum fellowship member with a trajectory of awarded documentaries such as "De Puerto Rico Para El Mundo", "Diez En La Música", Emmy winner "Croatto, La Huella De Un Emigrante", and "Cuando lo pequeño se hace grande".
She is also the co-director and editor of the comedy feature "Maldeamores" (executive produced by Benicio Del Toro) which won several international awards including Best First Feature, Audience Award, Best Picture, Best Screenplay, and Best Actress. Mariem is the founder of Maramara Films, where she has produced and directed brand content, commercials, the web comedy series "Chamacas" and other documentaries.